Posted on
Three Loyal school staff members head into retirement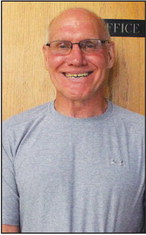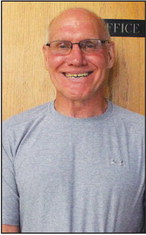 Three teachers at the Loyal School District are taking the next step in their life's journey after working for a combined 58 years at the district. Bob Lenz, Dale Reckner and Wanda Boldon were recognized for their work at the school during events on June 8.
Described as the kind of man who would 'fill in cracks,' Lenz worked at the Loyal School District for six years as a teacher in physical education and driver's education. He also helped with coaching junior high football and coordinated work at the school concession stands.
"It's been great," said Lenz on his experience at Loyal. "I am very fortunate to have taught such great students. It was a very good experience, I couldn't have asked for better."
The decision to retire from teaching began to come together last year after Lenz made the decision to retire from the same positions as teacher in physical education and driver's education he held at the Greenwood School District for 35 years. It was something he felt was the right choice and will now spend his time traveling and exploring some of his other interests.
"Everything's on hold for now, but I want to do some traveling and find some things to do," he said.
Loved dearly by his students, Dale Reckner worked at the Loyal School District for 29 years, first as a Title I teacher and then as a social studies teacher. Though he initially started teaching a few years earlier, Reckner really made his home at the Loyal School, being a part of many efforts to help those in need at the district.
"It's been fantastic," he said. "The kids have always been great, the kids here had a good work ethic. It was a joy to teach these kids, it was very, very rewarding. I also love social studies, so it was a great mix."
As his wife had retired from teaching at the Spencer School District a year prior, Reckner said he felt it was time to join her and enjoy activities together. While a lot of their plans such as visiting California and going on river tours are on hold for now, he said he is looking forward to whatever happens next.
"It was time. Everything was ready to go," he said. "I wanted to do some traveling. We had big plans to go on the Danube, Rhine river tours. They're postponed temporarily, but we will be able to do them soon enough."
A highly respected coach and physical education teacher across the state of Wisconsin, Wanda Boldon has been a teacher to Loyal students in grades 7-12 for 23 years. Before coming to Loyal, Boldon said she had 11 years of teaching experience, including stints at UWRichland and UW-Marshfield where she gained much of her experience as a volleyball coach.
"There's a lot of pros at all levels," she said. "(Her first job as a K-8 instructor) K-8 was a great experience, it got me more confidence in my teaching skills … coming out of college, you're working with students and young adults, they have a different maturity level and a different level of responsibility."
Feeling a strong connection to Loyal, Boldon said she decided to stay at the Loyal School District. It was a choice she never regretted, and while she will spend her retirement days close to her family, she said she will truly miss everything she had come to love as a teacher at Loyal.
"When I first came to Loyal, it gave me a feeling of my upbringing as a child, a strong sense of community," she said. "I connected with that … it was a very positive experience. The best advice I can give (students) was given to me from a teacher, 'Find a career you love and you will never work a day in your life.' I found that and I found it to be very rewarding. I am really going to miss the students and staff."