Posted on
CVTC had the right training for new Clark County agronomist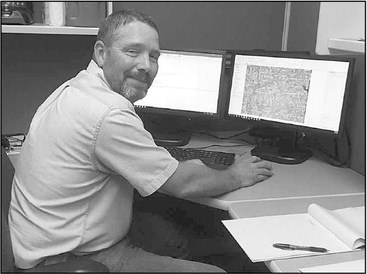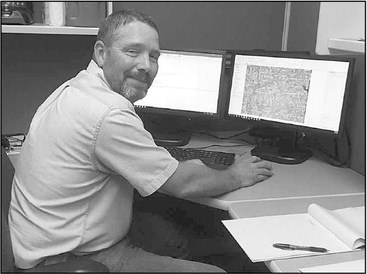 When Fred Subke of Neillsville needed a new career, he looked for something that would allow him to work outside, work closely with the people he grew up around and help them solve problems. His new job as Clark County agronomist checks all the boxes.
The timing was perfect. Subke, 49, had just finished an associate degree in Agronomy Management at Chippewa Valley Technical College and had worked as an intern in the county land conservation department where the agronomist is based when the position became open. It was a dream come true.
"My family has been in Clark County for generations," Subke said. "My greatgrandfather and my dad ran a plumbing shop that worked closely with farmers. We even had some neighbors on farms we would go help out when they needed it, like at haying time."
Subke was one of 757 graduates in 59 programs honored at a live virtual graduation celebration on CVTC's Facebook page on May 15. The event included messages from President Bruce Barker and former Student Association President Rachael Winterling. The largest program was Nursing-Associated Degree with 101 graduates, followed by Business Management with 45 and Criminal Justice with 43. The in-person commencement ceremony will be held in conjunction with the summer graduation on July 30.
Before pursuing a career in agriculture, Subke worked road construction jobs and at Wisconsin Homes in Marshfi eld, making prefabricated homes, where he became a lead man on a team. In 1999, Subke enrolled at CVTC in the Geographic Information Systems program, which involved map-making and survey work, giving him the chance to work outside. But his position became the victim of budget cuts and he went back to road construction and ended up with a job at the Clark County Highway Department.
He left the Highway Department job due to injury and was referred to the Wisconsin Department of Workforce Development as he sought training for a new career. Subke went back to CVTC.
"I chose agronomy because I wanted to work outside and I have a lot of connections with farms in the area," Subke said. "A lot of guys I grew up with are running their family farms now."
Subke noted that it also fits well with his previous CVTC degree because of the rising importance of precision agriculture, which uses technology like GPS.
Brent Christianson, Subke's lead agronomy instructor at CVTC, said that background served Subke well.
"Fred's GIS degree helped him understand the new technology we use in farming today," Christianson said. "He was one of the most detail-oriented students that I've had. His passion for agriculture and ability to see the end goal will help him to succeed in his new role. He has a great mix of work experience to bring to the table as well."
For Subke, county agronomist is exactly the kind of job he hoped to find.
"I like to problem-solve and I enjoy doing a lot of research," he said. "As county agronomist, through your research you are helping people solve problems and do things better."
In the position, Subke will be evaluating nutrient management plans farmers submit as part of grant requirements. He'll also perform on-site farm inspections for those in the farmland preservation program, among other duties.
In the position , Subke will be evaluating nutrient management plans farmers submit as part of a grant, helping farmers write their own plans and managing the Farmland Preservation program. Other duties include on-site farm inspections and working with the Conservation Reserve Enhancement Program.
"My intention when I enrolled in the Agronomy program was to get back to the county level working with farmers, or a position with the Natural Resources Conservation Services," Subke said.
There should be job security in Subke's new role as well, despite the uncertain times. While the agriculture industry is struggling in some respects, it remains a mainstay of the Clark County economy.
"In Clark County, cows still outnumber people," Subke said.
Fred Subke, the new Clark County agronomist, works at the county Land Conservation office during an earlier internship.
CONTRIBUTED PHOTO