Posted on
Animal numbers down as Humane Society copes with COVID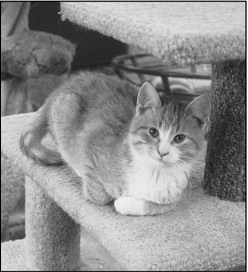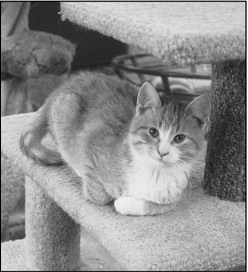 The COVID-19 pandemic caused quite a few disruptions at the Clark County Humane Society (CCHS), but now with things opening up again, they're looking at trying to get some things back to normal and focus on bringing cats and dogs into loving homes.
For the past eight weeks, the CCHS building on Highway 73 southeast of Neillsville and its store, CC Resale in Neillsville, have been closed to the public. Cheri Wagner, the director of administrative services at CCHS, said the decision was made early on to close down the shelter and store to keep its volunteers safe from exposure.
"The first thing we did was read the guidelines of the CDC and the 'Safer at Home' order and decided we would be following everything they recommended," she said. "It would help keep our staff safe while they cared for the animals. We have been kept closed to the public."
While they were shut down, Wagner said both adoptions and care of the animals in the shelter have continued. Volunteers came in two times each day, every day, to make sure the animals were cared for, but otherwise, operations have been minimal.
"We have continued to care for them (the animals)," she said. "Their numbers have gradually decreased since we're not taking any animals in, but we're still here two times per day seven days a week."
As a result of the shelter temporarily halting its practice of taking in animals, but still having adoptions, Wagner said the shelter is at levels they haven't seen since the shelter was first established. Currently, she said there are six cats and seven dogs remaining at the shelter, all still in need of good homes.
"Right now we are at our lowest since we first started," she said. "If all of our animals were to get adopted, we would rejoice and be really happy since they found good homes."
The amount of animals is not the only number that is down at CCHS. Monetary donations and donations of food and other supplies have also dropped, making it necessary for CCHS to make some tough decisions to keep its costs down and still keep the furry friends fed.
"That's a challenge, everyone is experiencing tough times," said Wagner. "CC Resale is closed. That has had a huge impact on our income … We were working on repairing some old kennels and other improvements to our facility, but those projects went on the back burner (when this started). Everything is going towards animal care, vaccinations and day-to-day care."
Even though they have had an unexpected downturn due to the pandemic, Wagner said they are beginning to look at bringing some things back again as well as bring in additional animals. There are always more animals that are in need, she said, and through their partnerships with organizations such as Rescue Wagon, they hope to restart their work in caring for animals that have had their lives put on hold due to health and safety concerns throughout the U.S.
"We're looking to intake more animals again," she said. "We have animals out there waiting to come in. Rescue Wagon, we're still connected to our partners down south, we know they're not slowing down (in the amount of dogs they have). We plan to start up in June, they're not down in numbers."
In preparing for the influx of animals they are expecting to receive, Wagner said they have adopted guidelines in order to keep their volunteers safe. Sanitation and personal protective equipment will be used when dealing with people and animals that come to the shelter, and they will be monitoring animals like always to make sure they are healthy enough to adopt.
"We will be sanitizing everything, we will be wearing masks and gloves," she said. "They (Rescue Wagon and other organizations) will have one or two people transporting the animals, they will wear masks as well. Social distancing will be used. We will monitor the animals, keep them for a week before getting them ready to be adopted."
For adopting animals, Wagner said they will continue to use the process they have been using for the past two months for anyone interested in adopting a pet. There won't be in-person visits like there were in the past, but available animals will still be visible on their website, where applications can also be filled out. From there, an appointment will be set up where the animal in question can be visited and final forms filled out for the adoption. "They can check out our website or online system and apply online," she said. "Applications will be by appointment only. We will take them to meet the animals, have 15 minutes of paperwork. We will allow them in only one at a time, one person at a time." Wagner said so far, people have been very understanding of the situation CCHS finds itself in, and hopes that people will continue to work with them as they continue their current strategies into the foreseeable future.
"For the immediate future, yes (we plan to continue current practices with adoptions)," she said. "We may not have the 'Safer at Home' order anymore, but COVID doesn't listen to that."
The Clark County Humane Society is also still accepting donations during this time. Monetary donations can be made through the CCHS website or by mail. Food and other supplies can be ordered online through retailers such as Amazon, Walmart and Chewy and shipped directly to the Humane Society at W3926 State Highway 73 in Neillsville.
A cat rests in the Kitty City at the Clark County Humane Society shelter southeast of Neillsville. Adoptions are down during the coronavirus as the shelter has not been taking in animals for two months.
TRG FILE PHOTO