Posted on
I'm halfway through the month ….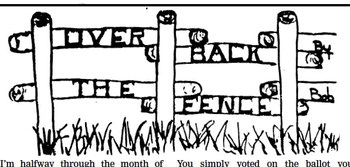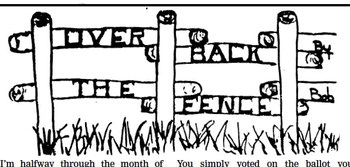 I'm halfway through the month of April and still going strong staying at home. Thanks to a couple of friends, life is pretty good. There is my favorite recliner which I have located so I can watch television or turn my head and look out the window. There I can see the bird feeder with birds enjoying the bird seed I put out and just beyond, the street with people walking or driving by.
My other good friend is the quilt I got several years ago from the Autism group. It is just so comforting to sit in my recliner all wrapped up in my quilt.
Then another surprise the other day. God sent an angel over who dropped off two face masks. Now I am all set should I have to go out in public where there might be other people.
Yesterday turned out to be a great day as I cut my first bouquet of daffodils and took it up to the cemetery. Kind of one of those old habits I had when Florence was still living. I was convinced she loved the fresh flowers from the yard more than anything I could buy at a greenhouse.
ÓÓÓÓÓ
Tuesday was election day and Wisconsin sure got its attention on all the national news programs. Officially it was the Spring Election and Presidential Preference Vote. For some reason the news organizations seemed to make an issue of holding the election. There had been ample notice that anyone could vote by absentee ballot and over a million people signed up for that. I was one of them.
It had been explained ahead of time that the election was for most city mayors, some aldermen, village board members, part of every school board and election for all county board members, along with any school referendum as well as a member of the state supreme court. There is no provision to say what happens if there was no election. Those offices would just go unfilled, especially for county boards where the entire boards were up for election.
I am sure in years past there were days when people couldn't get to the polls to vote because of an early spring snow storm, muddy roads and floods that would have prevented them from voting.
I mention all the offices up for election. The key was they are all considered nonpartisan. In other words not affiliated with any political party.
For some reason the Wisconsin supreme court race became political. Maybe we could blame it on former governor Walker. When a vacancy opened up on the supreme court while he was in office he had appointed judge Kelly to take his place. At the time, an issue was made that it had a political tone. That never left and in this election it even went so far as having the president of the United States endorsing him for re-election.
So I am assuming that is where all the fuss came about, especially after our governor, a Democrat, wanted to delay the election against the objection from the speakers of the Wisconsin Assembly and Senate, both Republicans.
I'm guessing by the time we have another spring election we'll see some changes made. Maybe even to change how presidential candidates are listed on the ballot. When I read up on it in the Wisconsin Blue Book, I was reminded that each political candidate for president was printed on a different colored ballot. You simply voted on the ballot you wanted and threw the others away. That goes way back to the days I worked in the newspaper office in Turtle Lake and often had the job of printing all the ballots for everyone in Barron County.
ÓÓÓÓÓ
I sometimes think Mark must have been born with an encyclopedia in his head. The other day he sent me an e-mail to remind me it was the anniversary of the Civilian Conservation Corps (CCC).
Anyone my age must have grown up with someone they knew in the CCC. My brother Ben joined and I think he served in a camp over on the west side of the state along the St. Croix River.
The one close to here is the Globe site just west of Rock Dam. When we camped at Rock Dam, we spent time there.
The CCC was an idea that President Franklin Roosevelt put into place on April 5, 1933. In the period between then and early 1942, when World War II broke out, over two million young men had joined up.
It served two purposes. One was conservation and anyone familiar with the Globe area knows it was just a big barren field cut over by the lumber industry. It became part of the Clark County Forest and thousands of dollars have been made harvesting the timber and pulp wood.
Another thing it did was provide jobs for young men and financial aid for families. Each member of the CCC earned $30 a month and $25 of that was sent home to the parents. The depression, coupled with a drought in the 30's, provided a problem for many families.
Some people felt it was probably the most successful and accepted program started by President Roosevelt to help the country recover from the great depression.
ÓÓÓÓÓ
The other day, my April/May issue of the Our Wisconsin magazine arrived. I never hurry through it, but turn it page by page so I can savor all the pictures and stories about people and places in Wisconsin. Toward the back is a regular feature, a column written by Owen and Treva Yoder, an Amish family that live near Cecil in Shawano County. The family are dairy farmers and the story is always about a week on their farm.
In this issue Owen writes about life on the farm and their struggle to make things go when they suffered from poor crops during last year's wet months. In early February he wrote, "Because we're short on grain, we've decided to sell our milk cows, and we do that with mixed emotions. A "Special Organic Dairy Sale" of our 34 Holsteins is scheduled for Feb. 27 at Oberholtzer Auction Company in Loyal."
That would have taken place while I was vacationing in Florida, but thought it interesting, since Oberholtzers haven't been in business that long and already people on the other side of the state know all about them.
ÓÓÓÓÓ
On all the Interstate highways across the country, huge overhead signs have been erected to alert drivers to dangers ahead, or major traffic tie ups. Coming back into Wisconsin it was apparently a quiet day and the sign was one used to just keep drivers alert. It read, "Speed has deadly results."