Posted on
Orenda Center expanding its domestic abuse support efforts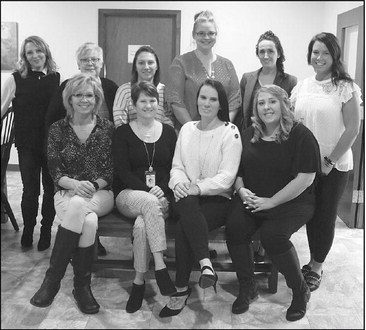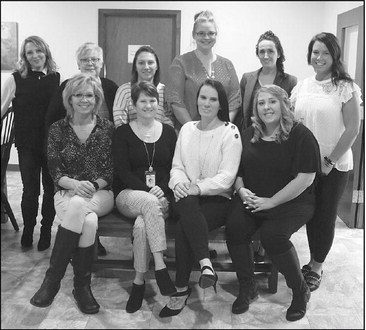 For those individuals and their families who are victims of domestic abuse and assault, it can often feel like there is no way out of the situation, that it's somehow their fault and no one is there to help, especially in a rural area like Clark County. But with the Personal Development Center (PDC) Orenda Center's recent efforts to expand its services to help even more rural residents stuck in these situations, they are showing these individuals that they're not alone and can get help.
Renee Schultz is the executive director of the PDC Orenda Center, which has its main office at 505 E. Depot St. in Marshfield and another location at 1301 E. Division St. in Neillsville. A private, non-profit organization, Schultz said the Center has been providing help to victims of domestic abuse and sexual assault for more than 40 years in the city of Marshfield and Clark, Wood and Marathon counties.
"We provide assistance in a non-medical capacity and connect with individuals. People come in our office," she said. "We work with community partners for safety services, we've worked very closely with law enforcement and the courts for individual's safety."
Unlike the common, stereotyped version of a victim of domestic violence and assault, Schultz said victims come in many forms, ranging in age, gender and education level.
"It can impact anybody," she said. "Age, gender, education level, none of that matters."
What does matter, Schultz said, is having ways to not only help the people in these circumstances, but also having ways to prevent the cycle of domestic abuse and assault from even starting. In the time since its inception, she said the PDC Orenda Center has continually worked to develop its services to help as many people as they can in whatever situation life finds them in.
"We do a lot of safety planning, plans for when they're at home, versus the workplace or going to a child's school events. We're working with individuals and with whatever situation they're in," she said. "We have staff supporters for adult victims, aging and vulnerable populations, underserved hispanic populations. We try to provide additional resources."
These services are not just limited to people within their general service area. Tina Steinkamp, the associate director of the Center, said oftentimes they find people coming to them from different parts of Wisconsin for help.
"Although our service area is the north woods and Marathon and all of Clark County, we serve any victim, not just the ones who live in the area," she said. "It's not unusual for victims to want to leave the community, the connections and contact with alleged abuser, and be somewhere else … small towns sometimes carry stigma, and not wanting to deal with that social stigma, it's not strange to help people who don't live here." In the past year, Schultz said the PDC Orenda Center provided help to 325 people in the form of advocacy and support. They also participated in 336 supervised visits and 714 safe exchanges between estranged families. With their new shelter in Marshfield they established last year, 3,650 nights of shelter were provided to victims and their children — an average of about 10 people per night. The Center also taught prevention education and awareness to more than 3,000 area youth and worked in 187 cases, calls and examinations in crisis support services for victims of child sex abuse, adult sexual assault and sex trafficking.
"There's a lot of intervention right here in our area," said Schultz. "It's not just about a violent experience, its about the culture that's present in relationships, the power and control in domestic abuse and trafficking. It really goes deeper than the things we see."
As part of its efforts to stop abuse and violence in the local area, Schultz said the PDC Orenda Center will be working with state organizations to bring in more helping hands and resources. With the extra help, she said they will be able to focus more on the rural parts of the area — like Clark County — that often don't get the help it should.
"We are excited," she said. "Our organization is with the Statewide Coalition of Domestic Abuse and the Wisconsin Coalition of Sexual Assault. What that will be, individuals from the state hand in hand with us for rural residents and underserved populations. Clark County is even more rural than Marshfield; it will be about finding ways we can reach out to people in need of our services, and reaching out in a safe way to give them the help they need to be safe."
The first step in that process, Schultz said, is teaching. Even though they have had a presence in Marshfield for more than 40 years and a presence in Neillsville and Clark County for more than 25 years, she said oftentimes people are unaware that there is a place for them to go if they need help. Through outreach, she hopes this will change.
"We've had a local office in Clark County for 25 years. No matter how long we've been around, they don't know about us unless care is needed," she said. "Our staff go out to areas of Clark County to meet the needs of individuals."
The people involved in these situations also need to learn, she said. Too often, Schultz said victims of domestic abuse and assault blame themselves, feel stigmatized and wait to reach out for help until there is serious danger to themselves and/or their children. While the rise of the #MeToo movement has helped some in bringing victims forward, she said there are still many cases where the abuse has escalated in ways that were unheard of years ago, and that people should seek help before the scenario reaches that point. "It's one of those things that comes with sexuality and stigma, appearances in domestic assault, years ago it was the 'dark family secret.' We're trying to overcome that stigma in place all these years," she said. "The dynamics of those relationships seem more complex, there's a lot more power and control issues and danger than what there has in past. The individuals we work with, we are getting them at a point where there's real safety risks. We're urging individuals to move out before things escalate."
The other group that needs to be taught about the dangers of domestic abuse and sexual assault is the group that has the most chance of eliminating the problem: the next generation. Amy Breitung, the youth advocate for Clark County, said she deals with many kids and works to educate them on how to form proper relationships with those around them. If they can be reached there, she said, there's a chance that the next generation will have better interactions with others.
"My main focus is one-on-one advocacy, dating, relationships, teen violence. A lot of kids don't date romantically, so we talk about relationships," she said. "It's important to talk to the kids, that's where we'll be able to stop this."
For those who are not directly affected by domestic abuse and sexual assault, Schultz said there are multiple ways for them to help. One way is to reach out and be supportive of other people, regardless of their age, gender or social status. Being there for people in these situations, she said, can help them find the right path.
"Spread the word, be there. Be a supportive partner for them, be a sounding board and a shoulder to cry on, someone that can help counsel them," she said. "Anyone can need help in an unhealthy relationship. Start with homes, start with kids, talk to kids on safety. If they're in a unsafe situation, find someone they can identify as safe, people they feel safe with. Start at a young age … prevention is going to be key to solving abuse in the future."
Support for the PDC Orenda Center is also needed. On Feb. 13, the Center will be holding its 16th annual Sheltering Hearts event. The event, to be held from 5:30 p.m. until 9:30 p.m. at the RiverEdge Golf Course in Marshfield, is being sponsored by Simplicity Credit Union, Marshfield Professional Police Association, Wisconsin Homes Inc., Mason Companies Inc., Forward Bank, Dr. Lori Bents and Dr. Brian Ewert and Kathleen Rulka. There will be a family-style dinner, entertainment and live and silent auctions at the event. Tickets for the event can be ordered by calling the PDC Orenda Center at (715)-384-2971 or via e-mail at [email protected]
"The money raised supports all these services, all of our services including in Clark County. It's a very important event for us," said Schultz. "They'll be able to talk with the staff and have one-on-one conversations with the staff."
"There's a lot of intervention right here in our area. It's not just about a violent experience, it's about the culture that's present in relationships, the power and control in domestic abuse and trafficking. It really goes deeper than the things we see." -- PDC Orenda Center Executive Director Renee Schultz
STAFF PHOTO