Posted on
how the fifth-graders have grown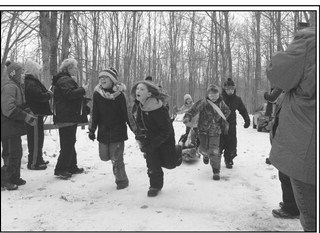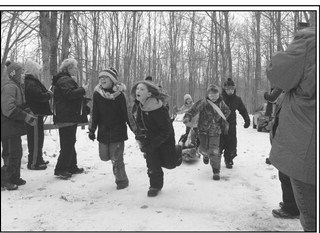 Our fifth-grade family is enjoying our time together. It is remarkable to see the relationships flourish between students. Watching them grow and mature as the year unfolds is very rewarding. We are so proud of how they are learning to reflect more upon their learning, set realistic goals, persevere with learning targets, and show kindness toward one another.
We are tackling our learning targets in our classes with great attitudes. Math class has challenged us with decimals and place value concepts. Currently we are multiplying and dividing whole numbers and decimals. Our new program, Bridges, has helped our kids expand their number sense.
Reading class presents us with many strategies and skills to help us become engaged readers. We have been working on determining relevant information within a text and determining a main idea and supporting details. We encourage the kids to log into Compass Math and Compass Reading from home to help further skill development. This online resource places the students in personalized learning paths derived from the results of our MAP scores.
In language class, we have been growing as writers. We have completed three writing projects this year, and we are currently working on our fourth project that involves sharing and supporting our opinions regarding either self-driving cars or robots. Science has been fun growing mold terrariums to learn about decomposers, using balloons and homemade scales to determine whether or not air has mass, playing "Eat or Be Eaten" to learn about food chains, and using earthworms to make and test hypotheses. We also can't forget about the time spent on the early explorers in Social Studies.
The past month has been quite busy as we prepared for the annual mock Iditarod at the Spencer School Forest. We enjoyed the novel titled "Woodsong" by Gary Paulsen. It was an awesome way to learn about the Iditarod. On Friday, Jan. 10, we hit the trail and ran a mock race at the forest. We cannot run this event without parental support and were so thankful for how our parents stepped up once again to make this a reality for the kids. Your willingness to always help out is so much appreciated! Mother Nature was very cooperative and we had a fabulous afternoon making fifth-grade memories to cherish forever.
We must share with you how very impressive the fifth-graders were with leading the November Food Drive. We enjoyed a shopping trip to the Abby County Market in Abbotsford and pooled our donated money together to shop for the food pantry. The kids did an amazing job representing our school out in the community and learned the importance of helping others out. They assisted the younger kids with sorting their food items, and then packed it all up for transport. They did a super job. This group of children shows great concern for others, and it is evident in the classroom, on the playground, and out in our community.
We truly look forward to the second semester of the year and our future endeavors. Check out our Spencer Elementary Fifth Grade Facebook page and like us. www. facebook.com/spencerfifthgrade