Posted on
holiday concert showcased students' new music skills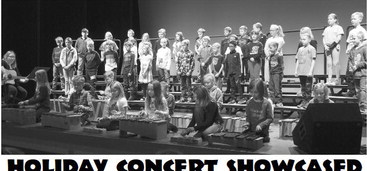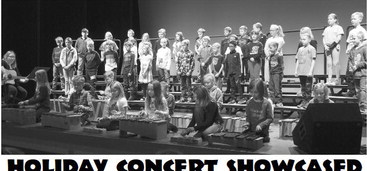 Greetings from the Elementary Music classroom! These past few months, students have been working hard on a variety of different skills, including singing, listening to and analyzing different musical examples, playing numerous instruments, learning different music vocabulary words, and reading musical notation.
However, our biggest event this past semester was the Holiday Concert on Dec. 19. Students in 4-year-old kindergarten through fifth grade participated, and were able to share with parents and community members all that they've learned these past months. The theme of the concert was "Singing By Candlelight," and each grade sang a song that talked about candles – specifically sharing messages about Hanukkah, peace, togetherness, hope, and how special every person is in this world.
With the songs, students also got to do sign language, show creative movement using colorful scarves, and play instruments such as handbells, boomwhackers, xylophones, metallophones, wood blocks, and jingle bells. It was a wonderful event, and the students should be very proud of their performance – they did a fantastic job!
Looking ahead to this spring, I wanted to share some important information with you. This year's Spring Concert for the elementary students is on Thursday, May 14, at 1:30 p.m. in the Lucille Tack Center for the Arts. There is no evening performance – only one show in the afternoon. If you have any questions, please don't hesitate to contact me. Otherwise, I look forward to celebrating the warmer weather with our concert, and hope to see you there!