Posted on
Spring ballots will not be overly full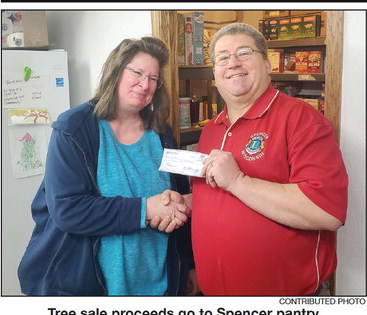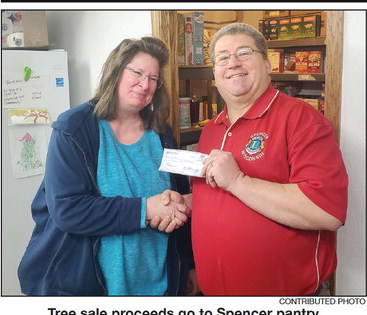 Other than casting ballots in a Presidential Primary election on April 7, area voters will not have an overabundance of choices to make in the polling booths. Most local races will be uncontested, although there are a few local races in which more than the minimum number of candidates will be seeking seats.
All cities, villages, school districts and counties will have elections this spring for governing body seats.
In the city of Loyal, only incumbents are seeking new terms on the City Council. They include Ward 1 incumbents Tim Froeba and Dave Geier, who are running for new 2-year terms, and Curtiss Lindner, who is running for the final year of the term to which he was appointed. In Ward 2, incumbents Tom Bobrofsky and Matthew Prein are running for new terms with no challengers.
In Greenwood, it's also an incumbent-only election. Mayor Jim Schecklman, Ward 2 Council member Ryan Ashbeck and at-large member Tracy Nelson are all seeking re-election with no challengers. In the village of Spencer, incumbent Village Board Trustees Harry Toufar and Allen Jicinsky are both running again for 2-year terms, while incumbent Jerry Wienke is not seeking re-election. Patrick Krause is a candidate for the third Board seat open this spring. In the village of Granton, Russell Kuehn is running unopposed for a new term on the Village Board.
In area school districts, one does not have enough candidates to fill all seats, while one will have a race between three candidates for two seats.
In Loyal, Board President Dan Zimmerman is not seeking re-election to the seat that represents the city of Loyal, and no candidate filed to be on the ballot for the spot. Otherwise, in Loyal, incumbent Tom Odeen is running for a new 3-year term for the area south of Highway 98 and Harlan Hinkelmann is running to fill the remainder of the term to which he was recently appointed, representing the area north of Highway 98.
In Spencer, incumbent Board of Education members Jodi Hebert and Shawn Lyon are both seeking new terms for the rural area of the district. They will be joined on the ballot by Joe Burnett, with two of the three to be elected to 3-year terms.
Granton will have a new Board of Education member, although there will be no contested race. Incumbent Doug Eichten is seeking a new term, but John Richmond is not. He will be replaced on the ballot by Cheryl Steinbach.
In Greenwood, incumbent Mark Shain is running unopposed for a new term.
At the county level, voters in Clark County will have few choices for the Board of Supervisors. Of the 29 incumbent supervisors, 25 of them are running unopposed for new terms. The only two who will see challenges for their seats are Gordon Haselow of Loyal, who is being challenged by Dave Williams, and Butch Trunkel of Willard, who will be opposed by Rhonda Witte.
In District 9, which represents most of the city of Colby, incumbent Diane Feiten is not seeking re-election and no one has shown an interest yet in the seat. In the district that represents part of the city of Neillsville, incumbent Dan Clough is not seeking a new term. Kenneth Gerhardt has filed paperwork for that seat.
Clark County Board incumbents who are running unopposed for 2-year terms are: -- Kevin Flink, Abbotsford -- Gary Leichtman, Dorchester -- Fred Schindler, Curtiss -- Tom Wilcox, Curtiss -- Nancy Amacher, Owen -- Joe Waichulis, Thorp -- Dean Zank, Thorp -- Arlene Kodl, Thorp -- Bryce Luchterhand, Unity -- Scott Jalling, Owen -- Art Petke, Withee -- Al Bower, Willard -- Jerome Krempasky, Greenwood -- Sharon Rogers, Greenwood -- Wayne Hendrickson, Unity -- Chuck Rueth, Loyal -- Noel Olson, Loyal -- Allen Krause Jr., Chili -- Frieda Rollins, Granton -- Jim Smagacz, Neillsville -- Duane Boon, Neillsville -- Doris Bakker, Neillsville -- Fritz Garbisch, Granton -- William Neville, Neillsville
Tree sale proceeds go to Spencer pantry
Harley Meyer of the Spencer Lions Club recently presented a check to Aldonna Miller of Spencer King's Pantry. These funds were raised by the Spencer Lions' Christmas tree sale.
CONTRIBUTED PHOTO