Posted on
Clark County Young Professionals donate funds to local causes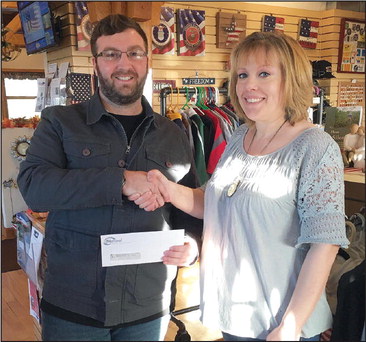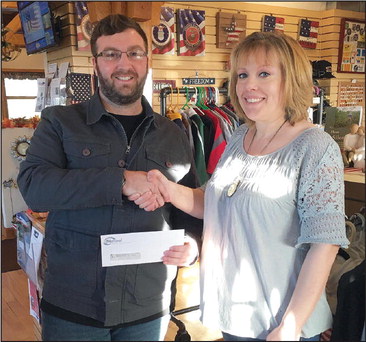 The Clark County Young Professionals have donated funds to two county organizations as they continue to work to support Clark County.
The YP group donated $100 to the Neillsville Improvement Corporation for its Rails-to-Trails Project. Earlier this year, the officer team partnered with Main Focus Nutrition of Greenwood for a fundraiser selling tickets for the shakes and other products provided by Main Focus. The team raised $80 and, with some contributions from their own pockets, they added an additional $20 to donate to the Neillsville Improvement Corporation and its president, Dan Clough.
"Our members all realize the huge impact a biking/hiking trail could have for Clark County," said Riley Hebert, president of the group. "Young people look for outdoor recreation areas like this when considering places to relocate. Looking at the big picture, we know this will help make our mission of attracting and retaining young professionals in Clark County easier. We also know that Dan and the NIC group has been receiving a lot of push back from individuals on this project. We hope this donation shows there are many that support this project."
The YP group also held its fourth quarter event, its"Friendsgiving," on Nov. 8 at the Vin-Yard in Loyal. They partnered with AbbyBank and for every person that showed, AbbyBank donated $5 to the group. Thanks to AbbyBank's generosity, they provided the group with $500, which the group decided to donate to The Highground.
"The Highground is an amazing place of healing and education for our veterans. We are very blessed to have this gem right in Clark County and are happy to donate these funds to The Highground," Hebert said.
The Clark County Young Professionals are continuing to move into the future as they come upon their second anniversary in January. If you'd like to learn more, you can contact YP President Riley Hebert at [email protected] or call 715743-5308. You can also contact the Clark County Economic Development Corporation and Tourism Bureau at 715-255-9100 or [email protected] Finally, you can find the YP group on Facebook, LinkedIn, Twitter and Instagram.
CONTRIBUTED PHOTO