Posted on
5-star announcement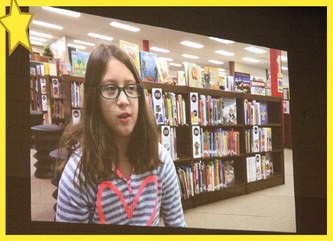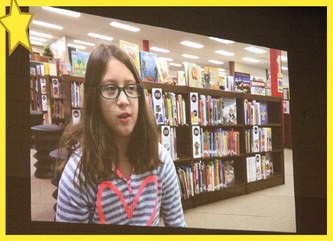 Greenwood Elementary School students knew something big was brewing when they were all called into the school gym on the afternoon of Nov. 12. But what could it be?
It was big news, that's what, as principal Joe Green announced that the school had earned a lofty 90.9 score on the State Report Card issued by the Wisconsin Department of Public Instruction. That equates the whole school basically being given an "A" grade for the work it does in educating students.
For the kids, the high rating meant a piece of cake on a Tuesday afternoon and a free book for everyone, but for school administrators and staff, it means a reward for a job well done. Mr. Green called the score "some amazing news that we all should be very proud of."
Green has spoken to the students before about a thing called perseverence, and he said the school's stellar report card rating is a result of that quality.
"We get to look at what hard work does," he said. "Today we get to celebrate exactly what perseverence looks like."
The Greenwood Elementary and School District also received a 5-star rating, the best it can do under the system, That rating means it exceeds the expectations set by the state. According to District Administrator Todd Felhofer, only 40 of 419 school districts in Wisconsin earned a 5-star rating this year.
There are 1,066 elementary schools operating within those 419 districts, Green said, and Greenwood ranks 215th based on its rating. That's up 169 spots from last year, he said.
Green said a dedicated staff and a supportive community are two main reasons for the high rating.
"We have some of the most supportive parents that I've ever worked with," he said. "There is no way we'd be this succesful without the supportive parents that we have. It's amazing the support this community gives our school -- it's second to none. Be proud to be from Greenwood."
Green then issued a challenge to the students before him -- keep working hard to maintain the high score.
"That score is phenomenal," he said. "The challenge is keeping it there. That's not going to be easy."
He encouraged the children to focus on their studies, work hard, and accept help from their teachers.
Greenwood Elementary School student Jennifer Perry appears in a video about her school that was shown during the Nov. 12 rating announcement.
Greenwood Elementary School students listen last week as they are informed of the school's high rating in the state Department of Public Instruction's annual evaluation.
Greenwood Elementary School Principal Joe Green tells students during a Nov. 12 assembly how well the school scored in the recent state evaluation.
Greenwood Elementary School student Elisabeth Lindner (above) picks out a new book after the Nov. 12 announcement of how well her school had done in the state evaluation. Each student was rewarded with a free book for helping the school score as high as it did. At right, Emma Susa enjoys a piece of celebratory cake after hearing the big news.