Posted on
Got extra venison? Consider giving to Deer Donation Program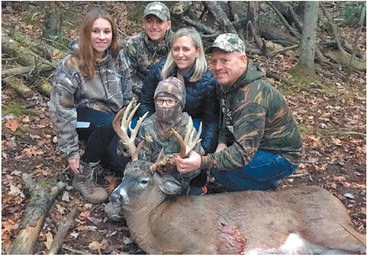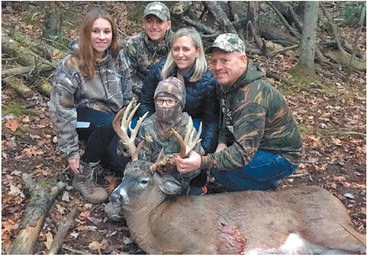 BY KARYN ECKERT
TAYLOR COUNTY LAND CONSERVATION
If you enjoy deer hunting but don't need any venison for your own freezer, consider donating it to someone in need.
Since the beginning of the Wisconsin Deer Donation in 2000, hunters have given 90,000 deer that supplied 3.7 million pounds of ground venison to food pantries. The program is a partnership between participating processors, food pantries, government agencies and hunters.
"Whether it is harvesting an extra deer or donating the only deer they shoot, Wisconsin hunters have historically shown their willingness to help others by donating deer to the Deer Donation Program," said DNR Wildlife Damage Program assistant Liz Tanner. "As deer hunters begin preparations for this hunting season, we are encouraging them to again consider the Deer Donation Program."
To celebrate 20 years of the program, hunters who donate a deer in 2019 will receive a free hat as a thank you for their contribution.
Hickory Nutz Sausage of Medford processed seven deer for food pantries in 2018, but Angie Isaacson said the business would like to have more in the 2019 hunting season. Hickory Nutz (715-7484828) is Taylor County's only deer donation site and works with Indianhead Community Action Agency Food Pantry, also in Medford, to distribute the meat to Taylor County residents.
Other processors accepting donated deer in nearby communities include Pinter's Packing of Dorchester (715-6545444), River Valley Meats of Withee (715229-4230), Inge's Custom Meats of Stanley (715-644-2721), Smith Brothers Meats of Colby (715-223-2777) and Custom Meats of Marathon City (715-443-3734).
Others in Chippewa County include Bob Processing (715-568-2887), Lotts-AMeats (715-568-2222) and Shadick's Price Rite Market (715-568-4430) of Bloomer. Zillman's Processing of Wausau (715-8455123) is another in Marathon County.
A complete list of processors accepting donated deer is available at https:// dnr.wi.gov/topic/hunt/documents/donation. pdf.
Any legally harvested deer can be donated by dropping it off at a participating processor. Hunters should call the processor first to make sure they have space for your deer. Field-dress and register your deer. The registration confirmation
See DONATION on page 9 Deer Donation Program
Continued from page 3
will be needed for the processor's log sheet. Hunters are asked to handle the deer as if it were destined for their own table and place bags of ice in the body cavity if the weather is warm.
Processors will take the entire deer, though head and antlers may be kept for mounting. The meat from donated deer is ground and packaged for distribution at food pantries across the state. Although Taylor County is not a CWD-affected county, hunters planning to donate deer should check testing requirements. Deer from the 24 CWD-affected counties must be tested for the disease and the meat is held until results are known.
Hunters that aren't so lucky this season can still contribute with a cash donation, which helps with processing costs. Donations to the program can be made at any Wisconsin Hunting License sales location or online through your Go Wild account.
Madisyn Lang, front center, poses for a picture with her 17-point buck along with her parents, LeAnn and Rod, her brother Dawson and Dawson's girlfriend, Katrina.