Posted on
Blume captures memories while hunters get their trophies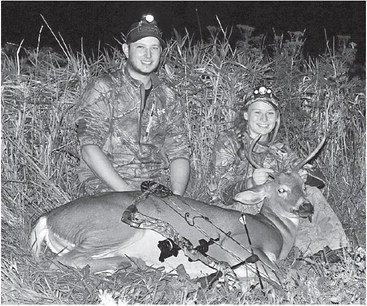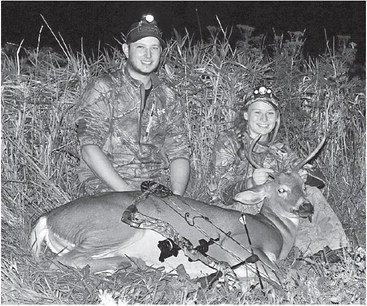 BY PETER WEINSCHENK
THE RECORD-REVIEW What do you do if your living room walls are covered top to bottom with deer, bear and turkey mounts?
Stop hunting? Don't be ridiculous.
You just need to find the right technology to capture hunting memories.
That is what Nick Blume, 28, town of Marathon, has done for his family and friends.
For the past 10 years, Blume has videotaped local hunts and, with the help of Adobe Premier editing software, has produced 20 videos over that now appear on a You Tube channel, Back 40 Pursuit.
"We get a lot of cool pictures that are good memories," he said.
His siblings, parents, grandparents, aunts and uncles and close friends are all stars in videos that portray hunts for local game and trips out west for elk.
The cast incudes Phil Baumann, Preston Wirkus, Tim Deininger, Nate Franke, Bobby Blume, Alex Blume, Tori Blume, Jayci Blume. Kyi Blume, Jack Blume and others.
Over the years, Blume has invested in numerous video and still cameras, tripods and wireless microphones. The equipment is not professional grade, but all of it is high definition and image stabilized.
In any given hunt, multiple cameras will record a scene, including a GoPro video camera attached to a rifle that records the reaction of the hunter after taking down a large deer or puffed up tom turkey.
Blume has remote control devices that can adjust a camera angle while he continues to hold an archery bow or hunting rifle.
Using editing skills he picked up at Marathon High School, Blume mixes the camera footage into a single video. He'll add a soundtrack purchased from a source on-line.
The videos, he hopes, match the quality of other footage seen on his favorite You-Tube hunting channels, The Hunting Public and Whitetail Adrenaline.
The videos capture local hunts in de- tail, down to bluejays hunting for grain in a cornfield. They record for posterity the interaction of the hunting gang, their conversations and celebration when one of them bags a trophy animal.
"We just enjoy getting out there, whether in a tree stand or in a turkey blind," Blume said. "We are just having fun."
All members of the Blume hunting party are not just handy with guns and turkey callers, but with cameras and mikes. As needed, they film a sequence, add audio or adjust a camera. That's just part of going hunting with the Blumes.
Blume said his uncle, Chuck Kaiser, introduced him to hunting and he loves it to this day.
Now that he's a little older, Blume said he's more interested in harvesting quality deer from family deer food plots. He's happy to let others harvest does for meat while he hunts for horns.
"I enjoy watching deer, it's a peaceful get away," he said. "They are fun animals to watch. The challenge for me is that big buck. We are trying to get into more quality deer."
Blume, employed at Schumacher Ginseng, Marathon City, said perhaps one day he could get into professional-level hunting videos. That would require, of course, further investment in cameras and such. "It all takes money," he said.
Until then, he's happy just staying on the hunt, making videos and enjoying the company of friends and family.
"What we do is completely a team effort, we're in this together," he said. "If something happens, great. If not, fine. It's all about making memories."
Jayci Blume holds aloft the horns of a whitetail buck harvested with a bow with Nick Blume at her side.
SUBMITTED PHOTOS
Alex Blume, Nick Blume and Bobby Blume pose with a black bear harvested with a bow and arrow.
Turkey decoys helped Nick Blume, Bobby Blume and Phil Bauman bring in within shooting range this large gobbler.