Posted on
7 C's Day Care recognizing 10-year anniversary with open house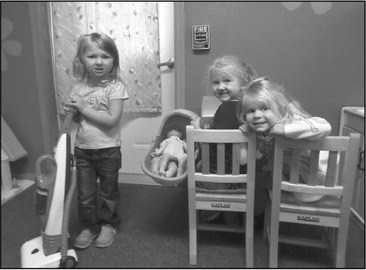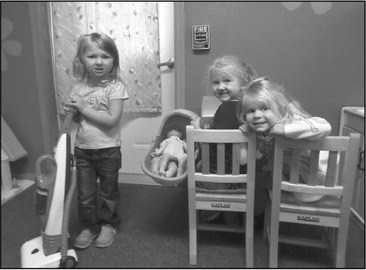 It's hard to believe that the Central Clark County Community Child Care Center (known as 7 C's Day Care) in Greenwood opened its door 10 years ago this month, and that some of the first children served are now graduating from high school.
"We opened on Nov. 17, 2009, with 10 children and a hope and a dream to make a positive impact in the lives of children and families of Clark County." recalls Linda Dallman, the original administrator at 7 C's Day Care, "We recognized a need for part-time, flexible care options for parents and now have served over hundreds of children from Clark County." Dallman taught kindergarten at Greenwood Elementary School for 17 years and three years in third grade before retiring and volunteering full time at 7 C's Day Care.
Because 7 C's Day Care is a non-profit organization (run by a volunteer Board of Directors), it was 21 initial donors and hundreds of volunteer hours that originally got it started. In addition, 7 C's Day Care has been blessed with some outstanding staff. Tara Mitte, the director of 7 C's Day Care, was the director at a licensed facility in Owen for seven years, then watched children in her home while raising her own children, before coming to 7 C's in 2014. She completed her administrative credential and has been serving as the director at 7 C's Day Care for the past five years. Moreover, Cindy Krug and Julie Schlough, both of Greenwood, have been on staff at 7 C's Day Care since day one.
"There have been many updates since opening in 2009," Mitte said. "Each year we write grants and we've been blessed to have received several over the past ten years which have contributed greatly to providing excellent opportunities for children. We've also appreciated the community support and have held a variety of fundraisers over the years including a spring brat stand that has been huge in helping to balance our budget."
Some of the updates that have happened include: -- Designing a room for school aged children -- Building a big outdoor play set -- Children planting and caring for a raised garden bed.
-- Replacing pack n' plays with cribs -- Adding new kitchen sets - Building a storage shed for outdoor play equipment 7 C's Day Care is a licensed group childcare center with a Three Star Young Star Rating, offering care from 5:15 a.m.-6 p.m. for children from birth to 13 years of age. Children can attend full time, part time, occasional or before and after school. 7 C's Day Care does accept WI SHARES assistance and it's located at 106 Depot Street in Greenwood.
"I really consider our facility more than a day care" says Mitte, "It's really an early learning center. The children have daily age appropriate activities; the teachers write lesson plans; there's a lot of great learning that happens here."
To celebrate the 10-year milestone, 7 C's is hosting a free open house on Saturday, Nov, 16, from 10 a.m.-2 p.m.for all community members and Clark County parents and families. The center will be offering tours of the facility, cookie decorating, light refreshments, and door prizes. Guests will have the opportunity to ask questions, can pick up enrollment forms or even enroll their children.
For more information, visit www.7csdaycare.com
CONTRIBUTED PHOTOS
Children play at 7 C's Day Care on a recent day. The non-profit child care center in Greenwood has been open for 10 years and is recognizing the milestone with a Nov. 16 open house from 10 a.m.- 2 p.m.