Posted on
Taylor Credit Union held 72nd annual meeting, March 4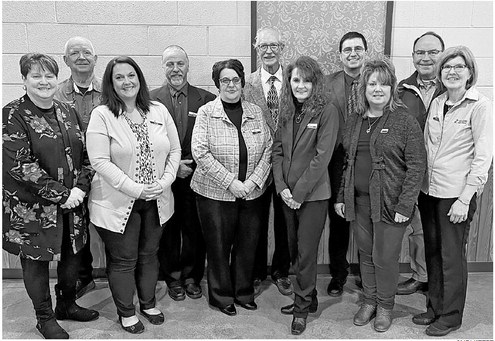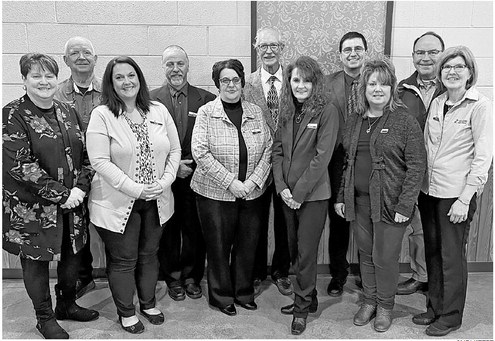 Taylor Credit Union held its 72nd annual meeting on Saturday, March 4, 2023 at the Centennial Community Center in Stetsonville, with 102 registered members in attendance.
Chairman Mike Handel reported that at the end of 2022 the credit union's assets were $81,114,822 and that loans were $46,926,460. There are now 7,728 members who have a total savings of $72,850,511. Member savings are federally insured up to $250,000 by the National Credit Union Administration. Chairman Handel noted that the credit union has a strong net worth of 8.67%. Taylor Credit Union's field of membership is open to "everyone residing or employed within Taylor, Clark, Price, Lincoln and Marathon counties and a 25 mile radius of the City of Medford." He highlighted the partnership to add investment services for the members and other product changes. He encouraged members to open a Saver's Sweepstakes savings account which awards money through monthly, quarterly and statewide cash prize drawings.
President Debbie Woods gave a summary of past annual meeting reports highlighting the value of credit union membership; being passionate about the history and importance of the credit union movement; and how the credit union supports financial education and the community. She shared that the credit union's 7th Annual "March Into Reading" event had kicked off this month to support the Taylor County Literacy Council. She thanked the members for their loyalty to the credit union.
Special guest speakers at the annual meeting were US Congressman Tom Tiffany; State Senator Jesse James; and State Representative James Edming. They spoke briefly about the importance of credit unions.
Informational booths were on display for the membership pertaining to Financial Elder Abuse; Saver's Sweepstakes; our "March Into Reading" campaign; and Taylor Investments. Lunch was served and enjoyed by those in attendance.