Posted on
Crash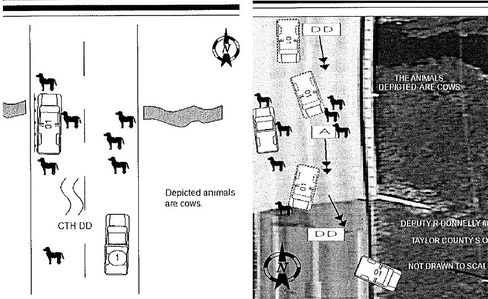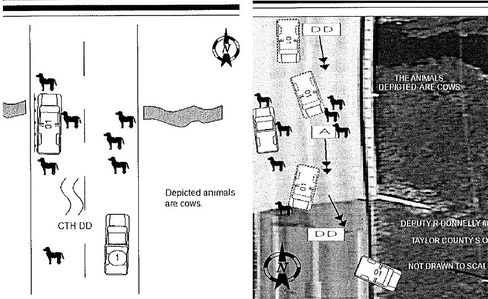 R eports Parking lot crashes
A vehicle driven by Marie Koerner, 59, of Medford was parked in a parking stall at 400 N. Main St. in Medford between 11:30 and 11:45 a.m. on January 6 when a vehicle operated by Lisa N. Ried, 41, of Medford backed out of its parking stall, into the Koerner vehicle. According to the crash report, Koerner's vehicle sustained minor damage and the Ried vehicle did not sustain any damage.
A vehicle owned by Jennifer Carter, of Dorchester, was legally parked at Centennial Community Center in Stetsonville on January 11 at 5:35 p.m. when a vehicle driven by Debra Richert, 66, of Medford was backing into a parking spot when it collided with the Carter vehicle causing functional damage to the vehicle.
Car vs. Deer
A vehicle driven by Danny Hunt, 56, of Sheldon, struck a deer while traveling eastbound on CTH M .61 miles west of Castle Road in the town of Medford at 5:30 p.m. on January 13. The vehicle was towed due to disabling damaged.
Two vehicle crash
A vehicle operated by Dakota Lee Marzinske, 26, of Medford was southbound on N. 8th St. (Hwy 13) at 4:44 a.m. as a vehicle operated by Brenda Fallos, 56, of Rib Lake, was stopped at the entrance to 1275 N. 8th St. facing east. The Marzinske vehicle was slowing to make a right hand turn onto the south entrance of Kwik Trip North. The roadway was ice covered and slippery and the Marzinske vehicle was unable to successfully make the turn due to sliding on the ice covered roadway striking the Fallos vehicle. The Marzinske vehicle was removed from the traffic way and parked in adjacent parking lot. The drivers of both units remained on scene. Both vehicles had reportable damage. No injuries were reported. Marzinske was ticketed for operating while revoked, operating a motor vehicle without insurance, non-registration of automobile and displaying an unauthorized vehicle registration plate.