Posted on
Names released in Nov. 14 fatal crash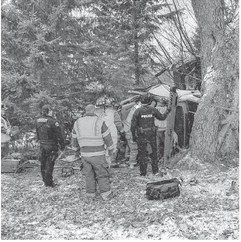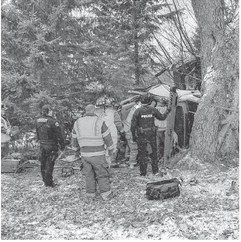 The names of those who were involved in the Nov. 14 fatal crash in the town of Mayville Clark County have been released.
Tracy M. Anderson, 25 of Medford was killed when the SUV they were riding in was involved in a crash on Hwy 13 by Water Road in the town of Mayville on Nov. 14. According to Clark County Chief Deputy James Hirsch the name of the driver is Patrick G. Davis 32, and the other occupants were: Susan M. Sherwood, 25, and Serapio V. Terrones III, 41.
The Clark County Sheriff's Office received a 9-1-1 call of the crash at about 3:13 pm, on Monday November 14th, 2022. Initial investigation indicates an SUV was northbound on USH 13 when the operator lost control of his vehicle on a bridge while passing a tractor hauling a manure tanker. The SUV entered the west ditch, went over a driveway and struck tree, coming to rest on its side.
The driver and two passengers were transported by the Central Fire and Ambulance Service and Taylor County Ambulance to the Marshfield Medical Center with serious injuries. One female passenger was pronounced dead at the scene. It's unknown if any of the occupants were wearing their seatbelts. The occupants are from the Medford and Stetsonville areas.
The Central Fire and Ambulance Service responded to the scene with the Clark County Sheriff's Office, Abbotsford - Colby Police Department, Marshfield Fire Ambulance, Taylor County Ambulance and Coroner Schleifer. The Investigation is continuing by the Clark County Sheriff's and Coroner's Office.