Posted on
PAGING THROUGH H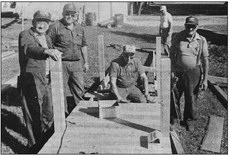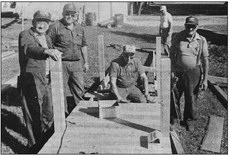 THE TRIBUNE-P HONOGRAPH PUBLISHED IN ABBOTSFORD WEDNESDAY, OCTOBER 10, 1990
Commission rejects a 6th police officer
Economics won out in the debate over a sixth Colby-Abbotsford police officer last week as the police commission voted, 4-2, to recommend to both councils that the police force continue to operate with five persons.
Both the Abbotsford and Colby councils are expected to endorse the proposal when they approve 1991 budgets. The action again nullifi es Chief Ron Gosse's request for another person to focus on investigations.
Gosse had told aldermen recently that his men are falling far behind in their followup investigations because of the volume of complaints they are handling. (Complaints have increased 38% percent since a fifth officer was hired, he revealed.) The fact that officers are on a continuous shift rotation, working days and then nights, also hampers their investigative efficiency. The chief envisioned the sixth person as working from mid-morning to early evening every day, concentrating on investigations and on drug problems in the schools.
He had submitted two different budgets to the commission and councils, one with a sixth man being hired in mid-1991, and another with the department continuing with five men. Gosse conceded that another patrol vehicle would probably have to be purchased if a sixth person was hired.
Police Commission Chairman Sue Pfalzgraf said besides herself and Ald. John Mueller speaking in favor of the sixth person at the Oct. 3 meeting, there was little discussion.
THE TRIBUNE-P HONOGRAPH PUBLISHED IN ABBOTSFORD WEDNESDAY, OCTOBER 8, 1970
Colby opens sewage bids, junk pick-up
The Colby city council in a special meeting Thursday night, October 1, opened bids on a new sewage treatment plant and also met with representatives of the city of Abbotsford and the village of Dorchester and two firms on a proposal for municipal garbage pick up and disposal. Action on the bids on the sewage treatment plant was postponed until a special meeting on October 14 at 7 p.m.
The next step is for bids to be checked by Owen-Ayres and Associates of Eau Claire, the engineers for the project. As funds will be granted under both state and federal agencies, the bids will be next forwarded to the Chicago office of the federal water pollution authority for approval under a federal reimbursement program.
Once a commitment is received by the city for funds, the city must take action on the bids.
Bids were taken on the waste treatment itself, on watermain extensions to the plant, sanitary sewer extensions to the plant, and as alternatives, interceptor sewers to the west and east parts of the city to pick up sewage flowing in present mains.
Seven bids were received, and are totaled here according to Section I for watermain extensions, Section II, sanitary sewer extensions, Alternate I for interceptors west and Alternate II for interceptors east, and Section III, the waste treatment plant itself. There were many alternates given that can raise or lower the price, and these too are being reviewed by the engineers.