Posted on
PAGING THROUGH H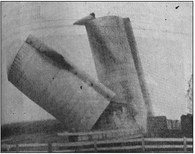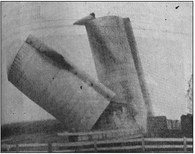 THE TRIBUNE-P HONOGRAPH PUBLISHED IN ABBOTSFORD WEDNESDAY, SEPTEMBER 26, 1990
Reevaluation: Abby Council votes Monday
Abbotsford's Reassessment Committee will recommend to the council that a citywide reevaluation of property be done in 1991 to equitably redistribute the property tax burden.
The four member group approved the recommendation Tuesday after conferring with City Assessor Rupert Kurtzweil, and the item will be on the agenda for the Oct. 1 council meeting. The move also had the endorsement of Mayor Duane Grube, who noted, "The public's main concern will be about taxes. A reevaluation will not increase the taxes. It will distribute the cost more fairly. It boils down to the fact that a few people haven't paid their fair share."
The last full-scale reevaluation took place in 1975, and was apparently unsatisfactory to the city, according to Ald. Mel Nikolay. Kurtzweil said too much has changed since then, and called the current assessment picture a "mess" that needs to be cleaned up.
Recognition of the situation surfaced during the 1990 Board of Review meeting, during which it was discovered that values on 73 different properties in the city were lowered by the 1984 Board of Review, some by drastic amounts. A tape of the meeting was kept, but no apparent rationale for substantial decreases in values was given by the board at the time.
Ald. Sue Pfalzgraf said only a handful of the property owners whose land and improvement values were lowered in 1984 conformed to legal requirements for objections to their assessments. Pfalzgraf said the value of those parcels was reduced by $638,000.
THE TRIBUNE-P HONOGRAPH PUBLISHED IN ABBOTSFORD WEDNESDAY, SEPTEMBER 24, 1970
Try new carillon at Presbyterian Church
Abbotsford area residents heard carillon music in the community for the first time Tuesday night when a new electronic instrument was tried for the first time at the First Presbyterian church at Abbotsford. An electric carillon had been considered for some time at the church, and was formally announced at the time of the construction of their new church south of Highway 29 at Abbotsford. The unit arrived some time ago, but has not yet been installed. Plans are construct a tour to hold loudspeakers with the system, and works has not yet begun.
However, speakers were set on the church roof on a temporary basis Tuesday night, and given a trial.
The sophisticated electronic system is able to play a great variety of bell recordings, with a number of hymns and bell tolls available. It can be programmed through a time clock for regular playing at set hours, with enough variety so that music is not repeated each time the instrument sounds.
Comes here from behind Iron Curtain
Now making his home with Mr. and Mrs. Steve Bezak, Abbotsford, is his cousin, Paul Junas of Bosany, Czechoslovakia.
Mr. Junas, 22, defected to Vienna two months ago and contacted Mr. Bezak, who sponsored him to the United States. He flew directly to Wausau on one of the new 747s and arrived on September 10.