Posted on
PAGING THROUGH H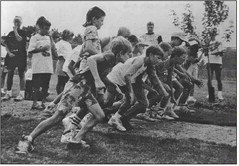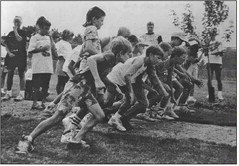 THE TRIBUNE-P HONOGRAPH PUBLISHED IN ABBOTSFORD WEDNESDAY, AUGUST 8, 1990
Reassessment urged in Abby
City Assessor Rupert Kurtzweil Jr. recommended to the Abbotsford City Council at the regular meeting Monday night that the city conduct a reassessment of 99% of the property in Abbotsford.
Kurtzweil, along with Board of Review members Mel Nikolay, DuWayne Olson, Sandra Schecklman and Sue Pzalfgraf, discovered recently that the city had lost an estimated $56,000 in taxes over the past seven years because of undervalued residential properties.
Meeting recently, the Board of Review increased the 1990 city assessment to $694,365, bringing the levy up to $31 per 1,000, which will bring in $21,700 in additional taxes.
Kurtzweil explained to the council that the last general city assessment was in 1975. A "recalculation" of 60% of the homes in the city was done in 1984, and Kurtzweil said these 1984 calculations "looked good."
However, the 1984 Board of Review considered 30 requests for changes in assessments on residential properties, which resulted in reductions in assessments for 22 homes. These decreases ranged from $10,000 to over $50,000 per structure, but no explanations nor minutes of the 1984 meetings were available. Kurtzweil also said that since 1975, improvements such as new siding, windows and interior improvements have not been recorded properly.
Kurtzweil suggested that a total assessment including 99% of the homes be made.
THE TRIBUNE-P HONOGRAPH PUBLISHED IN ABBOTSFORD WEDNESDAY, AUGUST 6, 1970
Council meets at Abbotsford
The Abbotsford city council met Monday night for the regular August meeting, with much of the discussion centering around reports of tests on sewer problems, correcting problems, and other sewer and water projects. James Heine of Owen Ayres and Associates of Eau Claire, city engineers, reviewed reports and recommendations to the council.
Smoke tests were conducted in two areas of the city, on the west side and the north side. In the tests, a colored smoke is blown through the sewers at the manholes to locate obstructions.
The tests were made as part of an effort to correct backup problems that occur during storms when clear water enters the sewer lines, causing backups through the sanitary sewers into basements.
An obstruction was found in the west side where an eight inch main discharges into a six inch main, which also contributes to the problem.
The obstruction is thought to be caused by a sag in the sewer line, and the engineer recommended televising this area by drawing a small close circuit television camera through the main.
Several alternatives were discussed. These included replacing the six inch main with eight inch main and repairing the low area.
The city is also requesting federal aids for sewer extensions to the south of the city, and for an interceptor line.