Posted on
PAGING THROUGH H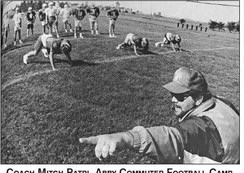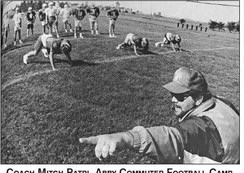 THE TRIBUNE-P HONOGRAPH PUBLISHED IN ABBOTSFORD WEDNESDAY, AUGUST 1, 1990
$2,296,000 tax levy asked in Colby
The Colby School Board will propose a tax levy of $2,296,000 for school district approval Aug. 13 — a 2.39% increase over this year's $2,238,000 school levy.
The proposed school budget included estimated revenues of $6,611,701 and estimated expenditures of $6,614,397, with a projected tax levy increase of 2.5% per $1,000 of assessed valuation for property within the district.
The tax rate for 1989-90 was $19.53 per thousand; the 2.5% proposed increase will add $.49, bringing the projected will levy to $20.02 per thousand of equalized value. As an example, that would mean a $50,000 home would face a $24.50 increase for the coming year.
Colby Supt. Lloyd Rueb broke down a proposed budget increase of over $730,000, explaining an increase in salaries and benefits of about $400,000, which includes all employees' salaries, increases in health and dental insurance, retirement and social security, and the addition of one teacher for the gifted/talented program.
An increase of over $250,000 in purchased services, Rueb explained, was mainly due to the two-room addition to the Dorchester school, and building the greenhouse at Colby High School. Also included in the service projections is an increase in water and sewage, payments to CESA (EEN Service) and hiring an additional EEN teacher. Other projected cost include computer programs, library books and audio-visual material.
THE TRIBUNE-P HONOGRAPH PUBLISHED IN ABBOTSFORD WEDNESDAY, JULY 30, 1970
Abbotsford Girl Scouts plan camp
The Junior Girl Scout Troop 85 of Abbotsford is reminded to start planning for an overnight camping trip to Camp Del O Claire at Wausau, Aug. 11-12.
They will leave the city hall at 10 a.m. on the 11th and return the following day at 4 p.m. Parents can pick up their children at the city hall. At least four drivers are needed to take and pick up the girls at Del O Claire, located right in Wausau.
A leader for the junior troop will be needed in the fall to carry on the work of the organization.
Allen Langteau wins award A special award was presented recently to Allen Langteau, an employee of Abbotsford Oil Company.
The award, a plaque bearing two rare silver dollars, two Kennedy half-dollars and specially minted commemorative coin set in an automotive engine design, was presented for exceptional customer service by a representative of the Gates Rubber company.
The company sponsors a nationwide contest to reward service station personnel who provide exceptional customer service. A fleet of "mystery cars" regularly travels across the country, stopping at service stations. Each car has a worn fan belt. Award plaques are presented to station personnel who notice the defective belt and offer to replace it.