Posted on
PAGING THROUGH H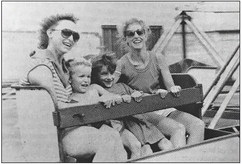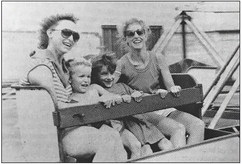 THE TRIBUNE-P HONOGRAPH PUBLISHED IN ABBOTSFORD THURSDAY, JULY 23, 1970
Sportsmen buy Oscar Mayer property
The Abbotsford Sportsmen's Club has purchased the Oscar Mayer property on the corner of Pine and North First streets. The club plans to clean up the land, make a small club room in the building and have a place inside for a .22 rifle range.
The property consists of about 41 acres of land. A building, water, electricity and curb and gutter are in.
Cattle buying at the yards has been discontinued for some time. The scales are being retained by the company.
Abbotsford may up clerk's salary
The annual meeting of the Abbotsford School District will be Monday evening, July 27, at 8 p.m. in the school cafeteria.
First on the agenda is the budget hearing. The proposed expenditures for the 1970-71 term total $675,569.75 and cash on hand is $73,346.39. The current property tax mill rate will remain at 19.5. The proposed tax levy is $266,841.90.
The largest single item in the budget is for instruction, $418,448.50, school operation is estimated at $53,025 and maintenance is at $24,450.
Also to be acted on Monday is board members' salaries. The present salaries are board president, $400; treasurer, $400; and other members, $300 annually. It is proposed to increase that of the clerk to $400.
There also will be action on a plan to purchase the Kadonsky property next to the elementary building.
THE TRIBUNE-P HONOGRAPH PUBLISHED IN ABBOTSFORD WEDNESDAY, JULY 25, 1990
Walking trail funds, location debated
Increasing cost estimates and a lack of consensus on location are hampering the Collaborate 2000 Commission in its efforts to establish a pedestrian trail between Abbotsford and Colby.
The group, composed of aldermen from each council's planning committees and their mayors, met Monday and received a disturbing estimate of over $300,000 for lighting costs from Gary Peterson of Mid-America Planning Services.
MAPS is putting together an application which commission members hope will be successful in winning a state grant for partial funding of the trail.
The distance between the two cities is about 1.7 miles, but the trail might span just over two miles from the south side of Abbotsford to the north side of Colby. Costs for the construction itself range from an estimate of about $15,000 per mile for crushed limestone to $50,000 per mile for a five-foot wid blacktop strip with gravel and sand base.
The lighting estimate was based on Peterson's figures of $1,850 for each pole, with 112 of them space at 100foot intervals. The material cost would be about $207,000 at that price, and the trenching for the underground wiring would cost over $56,000. A 20% engineering and contingency fee was figured in, bringing the lighting estimate to $316,600. Peterson's document included an estimate of $5,500 for a pedestrian shelter to be constructed halfway between the cities.