Posted on
PAGING THROUGH H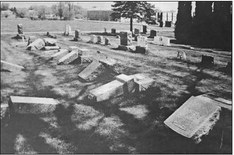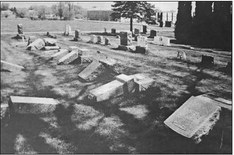 THE TRIBUNE-P HONOGRAPH PUBLISHED IN ABBOTSFORD THURSDAY, MAY 21, 1970
Colby school graduation Thursday
The eighty-third senior class to graduate from the Colby high school will hold their commencement exercises Thursday night, May 28.
The program will be held at the high school gymn asium starting at 8 p.m.
One hundred and thirty four seniors will g raduat e with the class. The p r o g ram will open with a processional, Pomp and Circumstance by Elgar, played for the class by the high school band under the direction of James Rickard.
Master of ceremonies will be the class president, Gary Marcott.
The invocation will be given by the Rev. Robert Sutherland, pastor of Trinity Lutheran church of Unity.
The salutatory address will be given by Cheryl Gosse, and Doris Ballerstein, the class academic leader, will deliver the valedictory address.
The madrigal singers, under the direction of Miss Delores Beaudette, will sing "Which is the Properest Day to Sing" by Arne and "Far, Far Away From You" by Sardi.
The speaker will be Dr. Russell Oliver, dean of the Wisconsin state university of Stevens Point. He will be introduced by Edward Haas, assistant principal at the high school. The certification of class will be given by R. Reeves Schwartz, high school principal, and district administrator Joseph Boettcher will present diplomas to the graduates.
Rev. Sutherland will give the benediction. The recessional, Pomp and Chivalry, will be played by the school band.
THE TRIBUNE-P HONOGRAPH PUBLISHED IN ABBOTSFORD WEDNESDAY, MAY 23, 1990
Charges will be filed for cemetery vandalism spree
As many as nine youths will charged soon in connection with criminal damage to property after more than a hundred tombstones were knocked over in three local cemeteries last Saturday night. Sometime before dawn last Saturday, vandals entered cemeteries on both the north and south sides of the Village of Dorc h e s ter, and the Christ Lutheran Cemetery in the town of Holton, and tipped over about 150 grave markers. Damage estimates were unavailable this week.
Dorchester Police Chief Ricci Prein said Tuesday that he, working with Clark County Detective Albert Podevels, had received statements from seven of the suspects, either admitting involvement in the crime and/or implicating others in the vandalism. Prein said the investigation had been aided by the Colby-Abbotsford Police Dept. and the Marathon County Sheriff's Dept., which was involved in investigating the damage at Christ Lutheran Cemetery.
Prein said the suspects ranged in age from 14 to 18 years old, and included one Dorchester resident, two from Withee, five from Abbotsford and one from Unity. He said one of those involved was a female, but said she probably would not be charged, since she was in the group but reportedly did not participate in the vandalism.
Prein said when he and Podevels got all their information together later this week, they would turn it over to the district attorney's offices in Clark and Marathon counties.