Posted on
PAGING THROUGH H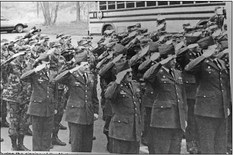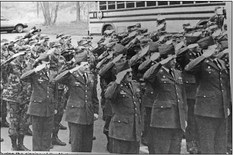 THE TRIBUNE-P HONOGRAPH PUBLISHED IN ABBOTSFORD THURSDAY, MAY 14, 1970
City mail delivery starts in Colby
Mail delivery to some 90 patrons in the city of Colby starts on Saturday, May 16, according to an announcement made by Colby postmaster Michael Stieber.
Delivery will be made by rural mail carriers.
The home delivery for the city patrons was made possible by a recent order from the post office permitting patrons living beyond a half mile of the post office to request the service. Service had been previously available to city residents living along the established routes of the rural carriers.
To obtain the service, patrons must first sign a petition on a prescribed post office form, which is available at the post office. There were 146 eligible in Colby, Mr. Stieber states.
Patrons must then erect a rural style mail box at the curb where it can be reached from the car of the rural carrier. Mr. Stieber also reminds patrons that the boxes must be well maintained and free of obstructions. This includes snow in the winter time.
The city's delivery is being shared by the two rural carriers. Colby's was the first such approval given in the area.
Unity requires auto removal
The town board of the town of Unity reminds residents of the township that electors at the annual meeting adopted a resolution requiring residents to dispose of old automobile and truck bodies.
Residents not cooperating will be subject to legal action requiring the disposition of the action.
THE TRIBUNE-P HONOGRAPH PUBLISHED IN ABBOTSFORD WEDNESDAY, MAY 16, 1990
New Armory is dedicated
Generals, privates, congressmen and citizens joined forces last Saturday to dedicate the new armory building for Det. 1, Co. D, 724th Eng. Bn (Combat) of the National Guard in Abbotsford.
The ceremony featured an address by Brig. Gen. Jerald D. Slack, adjutant general for the State of Wisconsin, and remarks by Congressman Dave Obey, State Sen. Marv Roshell, State Rep. Pink Van Gorden, and Abby Mayor Duane Grube. 1st Lt. Robert L. Schoelzel, detachment commander, was master of ceremonies.
Rep. Obey, who was instrumental in getting the armory projected added to the U.S. military budget in 1988, said such facilities and the units they serve will become more important as Regular Army strength is reduced in the wake of the dissolution of the Community Bloc in Eastern Europe and the increasing Soviet preoccupation with domestic problems instead of international politics.
Gen. Slack called the National Guard "the backbone of the military," and Obey noted the militia, the forerunner of the National Guard, was in the business of defending the country before a standing army was created. "The Guard has always been there," he concluded.
Douglas H. Smith of Chippewa Falls designed the 16,500 square foot building on a 6.7 acre site purchased and donated by the city. The structure include a 4,800 square foot drill floor, kitchen, classrooms, supply room and administrative offices, and a fenced compound for all unit equipment.