Posted on
PAGING THROUGH H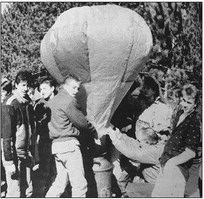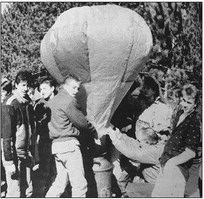 THE TRIBUNE-P HONOGRAPH PUBLISHED IN ABBOTSFORD THURSDAY, APRIL 2, 1970
Complete plans for Colby nursing home
Thursday, March 26, final negotiations were completed for the construction of the Colonial House of Colby, a 9,695 square foot nursing home.
It will be built on a parcel of land in the northwest part of the city of Colby, donated by the city to Colonial Village Ltd. of Baraboo.
It will be constructed completely of fire resistive materials to include a concrete roof and masonry walls. Final working drawings have been completed and construction should begin within the week. Sub contractors interested in this project should contact the Imhoff Co. at Deerfield. Those promoting the project state that since the project is of interest and for the betterment of the entire area, those persons interested in making an investment in the project should contact the Security Bank of Colby.
Friendship meeting Sunday
A public meeting for Operation Friendship, a project to bring inner core children to the area for a week's vacation, will be held Sunday, April 5, at the First United Church of Christ in Colby.
The program is being sponsored by the Tri-County Clergy Association.
Children from the inner city of Chicago will spend a week at homes in the three-county area. Last year the program was operated as the Rural Summer Vacation Program, and some 200 children vacationed in the area.
Application blanks will be discussed.
THE TRIBUNE-P HONOGRAPH PUBLISHED IN ABBOTSFORD WEDNESDAY, APRIL 4, 1990
Colby plans to return to the drawing board
The Colby City Council rejected all bids for its city hall and library renovation Tuesday, and sent the project to the planning commission for more discussion and possible revision.
Bids opened March 6 were substantially above the estimated renovation cost of $200,000 worked out by the committee, the library board and architect Doug O'Donnell. The low bids for general construction, plumbing, HVAC and electrical added up to $270,000. O'Donnell reported that he had met with Ed Altman, the low bidder for the general construction at $202,000, and had spoken with the low plumbing bidder.
The contractors felt they could not make the changes required to bring the project in at $200,000. O'Donnell concurred that was impossible without substantial changes in the design of the project, and consequently he advised the council to reject all the bids.
The architect further suggested the plans be revised and the project be rebid. The council agreed, and said all bidders would be notified by letter of the decision.
"We are still somewhat saddened and belabored. We felt by this time we would be digging. We are not prepared to make any further decisions at this time, but the matter should be referred back to the planning committee, and they should consult with the library board to see where changes could be made," said Mayor Ken Dix.