Posted on
PAGING THROUGH H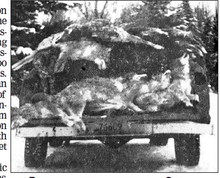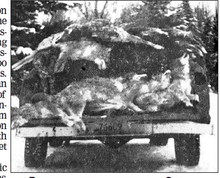 THE TRIBUNE-P HONOGRAPH PUBLISHED IN ABBOTSFORD THURSDAY, JANUARY 22, 1970
Abbotsford hearing on rail crossing
The public service commission of Wisconsin has set a hearing for February 17 on a petition by the city of Abbotsford for an additional railroad crossing at an extension of Linden Street.
The petition was filed by the city of Abbotsford requesting grade crossings at the Soo Line tracks. Proposed is an extension of the present Linden Street from its intersection with South First Street west.
A public hearing has been set by the public service commission for Feb. 17 at 9 a.m. at the Abbotsford city hall.
The proposal will be considered by the commission, as well as the need for signals, if approved.
School board propose county meeting At a meeting of the Clark County Association of School Boards at Granton Jan. 14, it was agreed to call a meeting of all school boards in Marathon, Wood, Taylor and Clark counties to discuss mutual school problems.
The meeting was set at the Colby high school Monday, Jan. 26, at 8 p.m.
Several members at the Clark County meeting expressed concern about the ever-increasing cost of school operation as it pertains to already over-burdened tax bases.
"The consensus of the Clark County school board meeting was that something should and can be done if we exert unified strength," said Jack Nikolay of the Abbotsford School Board.
THE TRIBUNE-P HONOGRAPH PUBLISHED IN ABBOTSFORD WEDNESDAY, JANUARY 24, 1990
Sno-Chasers, Trailblazers will carry torches for Badger Games
Two area snowmobile clubs will be involved in the snowmobile Torch Run which will culminate in the lighting of the torch at the opening ceremony of the Badger State Winter Games in Wausau Feb. 2. The Boomtown Sno Chasers of Curtiss and the Colby Trailblazers will both take part in the Torch Run, which is sponsored by Ski Doo and GTE. The Association of Wisconsin Snowmobile Clubs and Ski Doo dealers will help Joe Barden of the Badger State Games staff organize the activity, which will involved 40 communities in Wisconsin.
The local leg of the run will take place on Wednesday, Jan. 31, starting at 10:30 a.m. at Curtiss. Sno-Chaser members and other snowmobilers will travel to Owen, then back east to meet up with members of the Trailblazers and their group of sleds. At some point on the route the torch will be passed, and will be carried to Sparetime Lanes and Lounge in Colby, where coffee, hot chocolate and doughnuts will be served courtesy of Hedler's Jack and Jill Supermarket. A program will follow, probably at about 2 or 2:30 p.m.
The Torch Run will finish with the opening ceremonies at Marathon Park in Wausau on Friday, Feb. 2, at 7:30 p.m.
If weather and snow conditions do not permit snowmobile travel, a pair of 1990 Ski-Doo Safari L machines specially equipped with wheels will be able to keep the torch moving down Wisconsin's highways.