Posted on
PAGING THROUGH H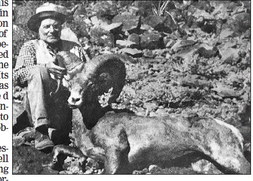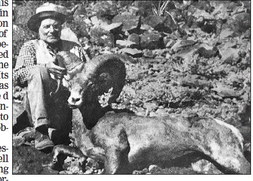 THE TRIBUNE-P HONOGRAPH PUBLISHED IN ABBOTSFORD THURSDAY, JANUARY 15, 1970
THE TRIBUNE-P HONOGRAPH PUBLISHED IN ABBOTSFORD WEDNESDAY, JANUARY 17, 1990
School board meets at Colby
The disposition and history of the school bell which hung in the Colby upper elementary school, the old high school, was among the topics discussed at a regular meeting of the Colby board of education Monday night.
The bell was removed from the building this month in conjunction with roof repairs being carried out at the building. Its weight was believed to be contributing to roof problems.
At present the bell is being kept in storage. Several inquiries have been received by the district about the possibility of selling the bell. However, no action was taken, and the board also discussed the possibility of mounting and displaying the bell on school grounds.
History of the bell is not known, but it is believed to have been moved to the old high school from another building.
Anyone with information about the bell is asked to contact Administrator Joseph Boettcher at the high school.
Several possible budget expenditures were also discussed, as well as reaffirming of a transportation policy.
A need for band uniforms for the 1970-71 school year was discussed.
This year there are about 100 students in the high school band and 120 are anticipated for next year, which will require an additional 20 uniforms.
The proposal is to have two approximately equal bands and it was the consensus of the board that the same uniform be used for both rather than purchase a second set for the new band.
Library-city hall plans set
A study committee has approved final plans for the Colby city hall/library renovation, and the City Council is expected to authorize architects at its Feb. 6 meeting to advertise for bids for the 1990 construction season.
The committee — which includes the city's Planning Committee and members of the Library Board — had approved a general plan last summer, but had told architects Doug O'Donnell and Dennis Immerfall to make some revisions to the drawings. With those revisions complete and the season for construction bids drawing near, the architects met with the planners Monday evening to work out final details.
If the bid authorization comes at the Feb. 6 council meeting, the project will be advertised locally and in a statewide building contractors' magazine. Bids would be opened March 6, and after review by the architects, a special council meeting would be held soon thereafter to approve bids. It is unlikely much work would be done before the frost is out, however.
O'Donnell suggested asking for a general contracting bid for remodeling of the old structure and construction of two new additions, and separate contracts for HVAC (heating, ventilating, and air conditioning), electrical, and plumbing.
"If the general contract supervises its subs, they generally add a percentage for that service, and basically that's what you'll be paying for," he said.