Posted on
PAGING THROUGH H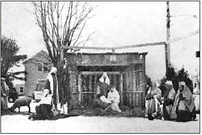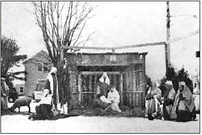 THE TRIBUNE-P HONOGRAPH PUBLISHED IN ABBOTSFORD THURSDAY, DECEMBER 18, 1969
Win trip to the Bahamas
Mr. and Mrs. Harold Kalepp Sr., owners of Kalepp Implement Co., dealer in Case farm machinery, won a trip to the Bahamas with other top Case dealers.
The Kalepps flew from Central Wisconsin Airport Saturday, Dec. 6, by jet to Chicago. There they joined other Case dealers from the United States and Canada for the nonstop flight by chartered plane to the Bahama Islands.
They vacationed in the Bahamas for five days, returning Thursday, Dec. 11.
Lincoln Dairymen tour Curtiss farm
The Laneless Dairy Farm at Curtiss, owned by Mr. and Mrs. Albert Schultz, was the first stop for a group of registered Holstein breeders from Lincoln County on a tour Saturday, Dec. 13.
The tour was planned by Dewey Schwock of Merrill, president of the Lincoln County Holstein Breeders Association.
Much interest was shown in the cattle, and Mr. Schultz described the history, breeding and feeding programs used. A dairy lunch was served by Mrs. Schultz.
From there, the group went to Colby to tour the Central Wisconsin Dairy Herd Improvement office.
Abbotsford Bank has tree contest The Abbotsford State Bank is staging a tots' tree decorating contest for children ages 4 to 10.
The children may hang their decorations, which may be made out of any material, on the tree on display in the bank lobby.
THE TRIBUNE-P HONOGRAPH PUBLISHED IN ABBOTSFORD WEDNESDAY, DECEMBER 20, 1989
Colby will study middle school idea
Colby School Supt. Lloyd Rueb and his office workers will move to the former Lower El building before the start of the second semester, freeing up space for another EEN classroom at Colby High School. The move was approved by the Colby School Board this week, and the group also approved a motion to have the Facilities Committee study the possibility of the construction of a middle school for the district, as well as pursue the idea of consolidation with the Abbotsford district.
The move of Rueb's office to the former Lower Elementary School on Spence Street will be accomplished quickly, it was stated — by the start of second semester Jan. 12. Remodeling at the school, and work at the high school, will cost an estimated $12,000.
Rueb's office will be occupied by the high school guidance dept., and the guidance area will have a couple walls removed and be used for Vickie LaVenture's EEN class, which includes 14 students.
That followed an immediate recommendation of the Facilities Committee, a group which met five times recently to discuss the district's educational space needs. Members included the board's Buildings and Grounds Committee (Chairman Earl Boss, Larry Meyer and Joe Feldbruegge), administrators John Hocking, Steve Linzmeier and Erv LaFave, teachers Karen Winkler, Scott Thies, Miriam Johnson, Jan Tischendorf, and Adell Stelzel and parents Pat Kampmeyer, Cindy Hardrath, Bryce Luchterhand and Gerri Batten.