Posted on
PAGING THROUGH H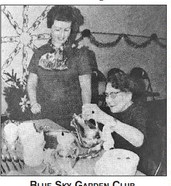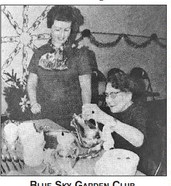 THE TRIBUNE-P HONOGRAPH PUBLISHED IN ABBOTSFORD THURSDAY, NOVEMBER 27, 1969
Abbotsford Chamber to give snowmobile
The Abbotsford Chamber of Commerce decided to give away a snowmobile for Christmas at a meeting Thursday evening, December 20 Registration for the snowmobile may be made at most Abbotsford stores beginning Friday, November 28. The winner must be 16 or older. The drawing will be held on Tuesday, December 23, at 9 p.m.
Christmas shopping hours were also discussed. Abbotsford stores will be open regular evening hours December 8, 10, 12, 15, 17, 19 and 23. They will close at 5 p.m. on Christmas Eve, December 24.
Extra bonanza drawings have been scheduled for the night the stores are open, beginning Wednesday, December 10.
Santa will arrive on the free snowmobile on Saturday, December 13. Santa and free candy will be featured at the city hall after a free movie for the youngsters at 1 p.m. at the Abby Theatre.
In other business, the Chamber voted to sponsor the city basketball and baseball teams again this year.
The snowmobile to be given away is a 19-horsepower Skiroule model, which retails for $825. It will be displayed at the Northern States Power Co. office at Abbotsford.
Unity budget hearing Monday
The public hearing on the proposed 1970 budget for the village of Unity will begin Monday evening, Dec. 1, at 8 p.m.
The proposed levy of $8,000 for 1970 is the same as in 1969. Expenditures proposed are $22,300, a $1,200 increase.
PUBLISHED IN ABBOTSFORD WEDNESDAY, NOVEMBER 29, 21989 THE TRIBUNE-P HONOGRAPH
Abbotsford TAP survey nixed on 3-3 board vote
A 3-3 tie vote by the school board Monday means School District of Abbotsford students will not be participating in the Teen Assessment Project survey coming soon to other districts in Clark County.
The vote followed a lengthy discussion by parents who had varying opinions on the 160-question survey, which asks students in grades 7-12 for information on behavior and attitudes in the realms of sexual activity, drug and alcohol use, family, peer group and community interaction suicide an self esteem. In general, those who opposed the TAP survey felt it was an invasion of privacy, an inappropriate function of the educational system, a precursor to further inroads by social programs and a diversion from the real problem of parents who don't know how to parent.
Those who favored TAP felt it could be a tool to target programs to help students, a boost to parent-child communication, a method of getting student perceptions of teenage problems and a chance to see where Abby youth stand in relation to others.
If nothing else, said board member Norm Kommer, the discussion may have generated "a wakeup call to us. It makes me wonder, first, where are our churches, and second, where are the parents?"
Kommer was referring to comments by Pauline Schiferl and others that the TAP might help develop programs to deal with teen problems which have not been ameliorated by church programs or the influence of parents.
"Someone's got to try something," Schiferl said.