Posted on
Memorable first cars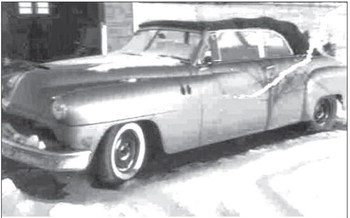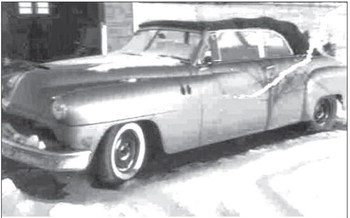 BE OUR G
UEST
I recently purchased a new 2019 car. It is nothing like some of the first cars I bought back in the 1960s. My new car has seven airbags, blind-spot cameras with bells, a lane variation camera, and a backup camera that beeps and has flashing arrows. Its price tag was also over $20,000.
When I attend car shows, I enjoy asking people, "What was the first car you owned? I have yet to have anyone say to me, "Gee, I don't remember." So I think it is safe to say that there is something extraordinary about a person's "first car."
My first car, a 1955 Ford, cost $250. It did not have any "extras" other than a rearview mirror on the fender. It did come with some rust, and the paint was anything but flawless. But, being it was my first car, I was as proud of it then as I now am of my current new high technology vehicle.
I also once had a 1949 Desoto convertible (pictured below). That car cost me $40, and I ended up selling it for parts. It frequently broke down on the road and ended up sitting in our driveway during the winter months. I finally decided to get rid of it when I woke up one day to discover that my older brother had painted "Blue Boob" on the front fender.
Barney Fife's first car was very similar to my first car. He bought a 1954 Ford and paid $300 for it. While I purchased my first car from a reputable car dealer in Colby, Barney answered an ad in a newspaper. The seller turned out to be Mrs. Lesch, a hustler who dealt with stolen cars. When Barney took everyone for a Sunday drive on the day he bought his car, they ended up pushing it back to Mayberry because parts fell off, it overheated, and then finally died alongside a country road. I also own two classic cars — my 1965 Ford squad car and a 1966 Chevrolet convertible. My wife bought the convertible for me in 1984 for $1,000 from my uncle who sold used cars in Abbotsford. So, for six months each year, we can enjoy nostalgic driving in two beautiful classic cars that give us many hours of great pleasure.
Ken Anderson, the "Mayberry Guru," can be reached at themayberryguru@ gmail.com and www.themayberryguru. com
KEN ANDERSON "THE MAYBERRY GURU"