Posted on
Here's another anniversary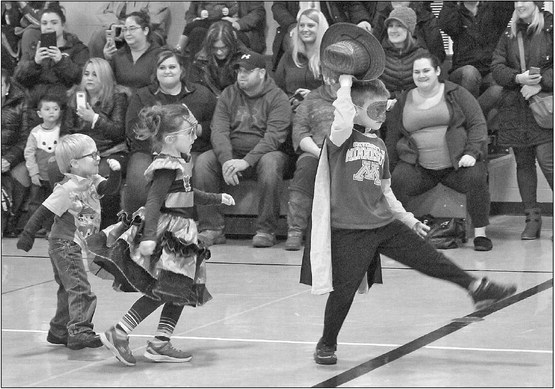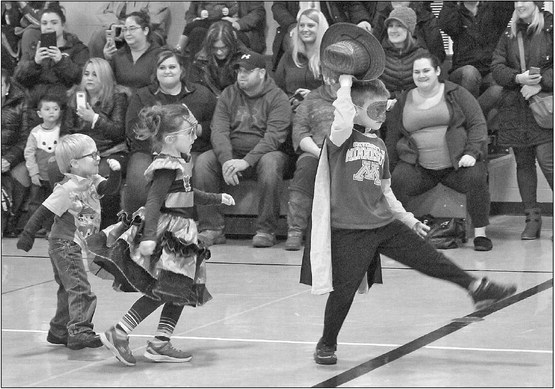 M USINGS AND G
RUMBLINGS
WITHOUT WORDS
It's always rather astonishing to me how time seems to move. At some points in our lives, especially when we are younger, time passes ever so slowly. Class never seems to get done with, a teacher can drone on forever and we're never going to be out of high school.
And then we grow up, we get out of school, and some of us go off to college or the military or the work force. Even then, time can seem to move in strange increments.
There are times when a day goes by quickly - usually when we are faced with idle time, or just want to relax. How quickly vacations seem to come and go, right?
I say all this because, almost as if by magic, I am faced with another anniversary. In this case, it's the two year anniversary of my time with the Tribune-Phonograph.
It doesn't seem like it's already been two years, doesn't seem like I've covered two full seasons of football and track and field and cross-country. Very soon I'll be covering my third season of basketball and wrestling.
I've met so many interesting people and coaches and seen so many interesting sights. I'll never forget looking up on the jumbotron in Green Bay as the Colby girls basketball team made its maiden voyage to state.
I won't forget going to Camp Randall and covering the Stratford Tigers and Edgar Wildcats state title game. I won't forget the sight of Joe Aguilera racing down the sideline, running like the wind as he rushed to over 2,000 yards.
I miss the sight of Melanie Kunze rising into the air to strike a volleyball, miss the sight of Dylana Schreiner shooting the ball. I'll miss not seeing Aaron Schmeiser and Franny Gamillo playing basketball this year, miss seeing Chance Clement and Logan Ruesch wrestling.
I think of my Colby boys and girls and will miss seeing Sawyer Stuttgen, Reece Kellnhofer and Matt Roth and Matt Stewart. The Colby girls - Alyssa Underwood, Ashley Streveler, Mackenzie Seemann, Heater Lynn, Jenna Steen and Vanessa Lopez are also missed.
But there's been plenty of amazing sights in the past year too. As a sports reporter, I am in awe of all the amazing things I have seen. I've been witness to multiple conference titles and plays and concerts. The show choir in January and Madrigal dinner in November are special occasions that stand out.
And the stories that I have spun, the events that I have covered. All have left their own indelible mark upon my mind and heart. I said it last year, and it remains the same this year - I love what I do. I love my job and I love the responsibility I have and the opportunity to shed light on so many wonderful happenings and moments.
Even in the 21st century, journalism matters. The written word matters. Perhaps now more than ever those things matter.
If you have read a story of mine, I say thank you. If I have made an impact upon you in these past two years, I say thank you. Most of all, I thank you for letting me have the best job in the world. I could not do what I do without you. Thank you.