Posted on
Colby library to celebrate 140 years at Dec. 5 party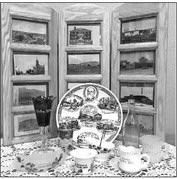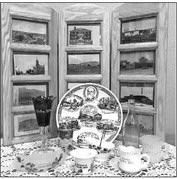 "Let's Party Like It's 1879" is the theme for the celebration on Thursday, Dec. 5, from 9 a.m.-7 p.m. at the Colby Community Library (CCL).
December of 2019 will mark 140 years that the citizens of the Colby area have supported a public library.
Throughout the day, visit the CCL for refreshments, door prizes, trivia contest, service project crafts, tours, and a walk down Colby's memory lane through scrapbooks and photos.
The Colby Library story began in 1879 with a visit by railroad personnel, including Charles L. Colby. A donation of $250 from these railroad officials resulted in 57 books located in the back of a law office in town in December of that year. After the law office location, the library found its home in a doctor's office and a Masonic temple.
Then, the library shared quarters with two different city government/fire department buildings. The first one was located at what is now Colby's First United Church of Christ parking lot on South Second Street. This building also housed a jail for a time. The library moved into a portion of the building in 1916.
The next "combination" government building was in the current Colby City Hall built in 1952. At that time, the building at 211 W. Spence Street held the city government office and council room, the fire department, the library, and the basement was used for dinners and dances.
When the new fire hall was built at its current location, a remodel of the Colby City Hall in 1991 found the library in the space formerly used by the fire department with the city government occupying the remainder of the building.
The beautiful new Colby Community Library opened on Dec. 18, 2017 at its current location at 505 W. Spence Street.
"We have held special events each month during the past year to highlight and countdown the decades to our birthday celebration," CCL director Vicky Calmes said. "Everyone is invited to visit the CCL on Dec. 5 anytime during the day or evening to commemorate this milestone of 140 years of continuous library service to the community."