Posted on
Bow hunt starts Saturday along with several small game seasons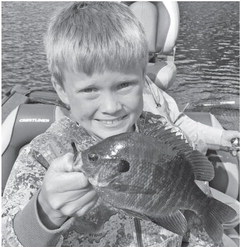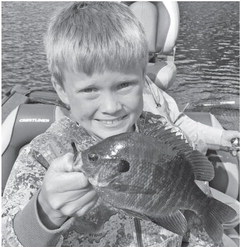 Saturday, Sept. 12 is a big day for Wisconsin hunters as several 2020 seasons will get underway.
The big one is the archery and crossbow season for white-tailed deer. The season opens just before sunrise on Saturday and runs through Jan. 3, 2021. An extended archery and crossbow season runs Jan. 4-31 in some deer management units throughout the state, the closest of which is in Eau Claire County.
The Wisconsin Department of Natural Resources is expecting a solid season in most areas of the state, according to its 2020 Deer Fall Forecast.
Despite some far northern areas with prolonged deep snow over the past winter, average cold season temperatures across the state were warmer than normal, resulting in moderate conditions in most northern counties. While some winter losses are experienced every year, they were not known to be significant this past winter. Population objectives in most northern deer management units are to increase deer numbers. In order to achieve those objectives, three northern units in Forest, Marinette and Oconto counties will see buck-only seasons, and the remaining northern units will provide at least some limited antlerless hunting opportunities.
The farmland areas of the state saw a relatively mild winter overall despite short periods of snow and cold, and the effects of winter are not expected to negatively impact the herd. Excellent deer hunting opportunities can be found in the farmland areas of the state, although the land in this area is more privately owned. Gaining access to private land for deer hunting can be a challenge. However, public land can provide deer sightings and hunting excitement, especially early in the season. The DNR and County Deer Advisory Councils (CDACs) recognize the continued challenge of managing the deer herd at socially and biologically acceptable levels in some units. Many farmland units have multiple antlerless harvest authorizations included with each deer hunting license and offer an antlerless-only holiday hunt. In addition, hunters, landowners and farmers have programs available to provide site-specific deer management assistance and deer hunting opportunities where most needed.
Successful deer hunters may register their deer either online (fastest and easiest method) or by phone. To register a deer electronically, visit gamereg.wi.gov. By phone, the number is 1-844-426-3734 (1-844-GAME-REG).
Bird seasons open
The ruffed grouse season opens Saturday in Zone A and runs through Jan. 3, 2021 with a daily bag limit of five birds. The season won't open in Zone B until Oct. 17 and run through Dec. 8. The daily bag limit is two birds in Zone B.
Zone A covers the northern two-thirds of the state, including Taylor County.
For the third straight year, the DNR will collect hunter-harvested samples from ruffed grouse to test for the presence of West Nile virus (WNV). Due to the COVID- 19 pandemic, new test kits will not be available this year. The DNR asks all hunters who received but did not fill a kit from a previous season to send in a sample from this year's harvest. More information on the WNV survey, past results and 2020 data collection is available on the DNR website.
The fall wild turkey season opens Saturday statewide and runs through Jan. 3, 2021 in Zones 1-5. It goes through Nov. 20 in Zones 6-7. Taylor County is in Zone 4.
In 2019, 74,775 fall turkey harvest authorizations were issued, with 3,792 turkeys harvested. That's 10 more than in 2018. The 2019 fall turkey harvest was highest in Zones 2 and 3. Hunters registered 1,193 birds in Zone 2 and 916 birds in Zone 2. These zones had success rates of 5.3% and 5.9%, respectively. Hunters found the highest success rate in Zone 6, where 6.8% of harvest authorizations were filled, followed by Zone 7, where the success rate was 6.3%.
Bonus turkey harvest authorizations went on sale Aug. 15 and many remain available in Zones 1-4.
The crow season opens Saturday and runs through Nov. 19 before reopening on Jan. 25, 2021 and going through March 20. The daily bag limit is 15 birds.
The goose hunting season opens Wednesday, Sept. 16 and runs continuously in the Northern Zone through Dec. 16. The daily bag limits are three Canada geese, 20 snow, blue and Ross' geese, one white-fronted goose and one brant.
The woodcock season opens Saturday, Sept. 19 and runs through Nov. 2 with a daily bag limit of three birds. Hunters are reminded woodcock are considered migratory game birds and a federal migratory bird stamp is required to hunt them.
The statewide youth waterfowl hunt is set for Sept. 19-20.
Small game
Saturday also marks the start of hunting seasons for cottontail rabbits and squirrels. Taylor County is in the northern rabbit zone, where the season runs through Feb. 28, 2021. The daily bag limit is three rabbits. The snowshoe hare season is open year-round with an unlimited bag limit.
The season for gray and fox squirrels runs through Jan. 31, 2021 statewide. The daily bag limit is five.
More information
Hunting season forecasts can be found at the links below and on each corresponding species page.
_ 2020 Fall Deer Hunting Forecast: https://widnr. widen.net/s/igb4p7jngy
_ 2020 Fall Upland Game Bird Hunting Forecast: https://widnr.widen.net/s/nfxkohhtob
_ 2020 Fall Migratory Bird Hunting Forecast: https://widnr.widen.net/s/xaugbm1a7i
_ 2020 Fall Bear Hunting Forecast: https://widnr. widen.net/s/dngnbeil4o
_ 2020 Fall Furbearer Hunting and Trapping Forecast: https://widnr.widen.net/s/wdx4pepsfv More information on hunting, including regulations and season dates, is available on the DNR website (dnr. wi.gov). For more updates throughout the fall hunting seasons, follow the DNR on Facebook, Twitter and Instagram.