Posted on
Local deer hunt for the disabled will go on as scheduled in October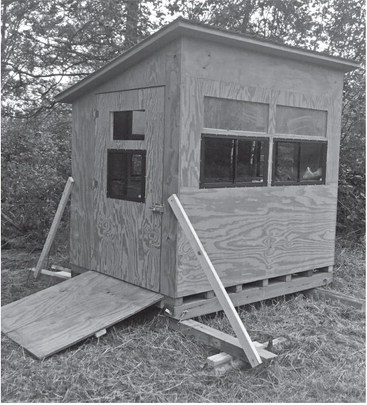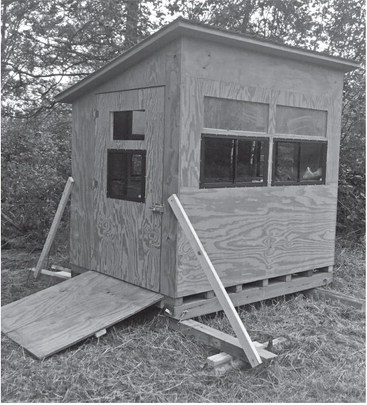 It probably won't quite look like organizers envisioned, but the second annual Bear Crossing Disabled Outdoors deer hunt for the disabled will go on as scheduled Oct. 3-11.
The only event for disabled deer hunters in Taylor, Price and Lincoln counties, the hunt takes place on 400 acres owned by Jim and Lori Livingston and located just northwest of Medford (N4144 Division Drive). An additional 40 acres owned by Jack and Carol Johnson has been added to the hunting area for this year.
"We're going to proceed with the hunt in some capacity," one of the organizers, Pete Roepke, said on Wednesday. "How extensive it's going to be, we don't know yet."
The inaugural first hunt in 2019 was a success with three local hunters and one from Arkansas enjoying their experiences. Three of them bagged bucks on the first day of the hunt despite rain that soaked the area for much of the day.
The application deadline for eligible disabled hunters to join this hunt or any of the hunts sponsored by 76 land owners across the state is Sept. 1. For a complete list of 2020 sponsors, visit https://dnr. wisconsin.gov/topic/hunt/disdeer.html.
Last year's hunt, which was geared toward attracting military veterans, featured social gatherings and meals prepared by Jenna Wieting. Those are the key things likely to be scaled back as precautionary measures due to COVID- 19. However, the Hammel Town Hall (W8792 Center Avenue) is reserved to use as a meeting point for the first weekend if conditions allow.
"We're hoping we can provide at least some meals," Roepke said. "If nothing else, we'll do a bag lunch and take it out to them. We're working on a bunch of options."
An addition to this year's hunt is a new accessible blind that's been placed on the Johnson property. North Central Outdoors provided the finances, Dale Zirngible at Stetsonville Lumber provided discounted materials and Kurt Staab was the engineer behind its construction with help from Roepke and Mike Czerniak. John Staab of Staab Manufacturing provided plexiglass for the windows and Jack Johnson provided the transportation to get the blind in place. Carol Johnson will be making the curtains.
Leftover funds from the North Central Outdoors donation will help cover costs of processing for however many deer wind up being bagged by the hunters.
It is anticipated more hunters will join the experience this year. Last year's hunters are expected back and a few more have expressed interest. However, if there are disabled hunters still looking for an opportunity or more information, they may call Matt Livingston at 715-560-3134 in the next few days to check on availability.
To be eligible, hunters must possess a valid Class A, C or D disabled permit or Class B permit that is issued for longer than one year, authorizing shooting from a stationary vehicle.
For this particular events, hunters will be asked to bring someone they trust to assist them on their hunts. Help will be available with removing a harvested deer or tracking a wounded deer.
"We want to minimize the exposure. We're going to be COVID conscious," Roepke said. "We thought about it. We thought about canceling. But we thought if they bring their own assistant with them, somebody they're comfortable with and we have minimal contact with them. If we do have contact with them, we'll take the precautions."