Posted on
The right answers may not exist, but there are people trying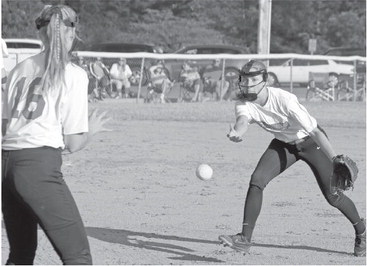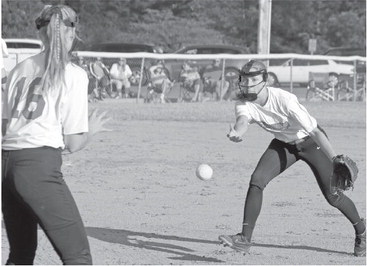 Matt's Bleacher Shots
When people get into local journalism, there are reasons some go the sports reporting route rather than the hard news route. Meetings are right at the top of the list.
Dare I say it out loud, covering meetings can feel like a jail sentence depending on the subject matter. Obviously, when you're covering sports at a local, hometown level, the high school scene is highly important to your everyday existence. Therefore, last Thursday's WIAA Board of Control meeting was one I needed to tune in for and was glad to find the internet link to it just as it got started.
With viewing numbers typically ranging in the two thousands as the conference progressed, I certainly wasn't alone.
The board's decision to delay the start of the fall sports season is being applauded, criticized and everything in between throughout Wisconsin and the board members knew that going in. Like many with vested interest, I came away with mixed feelings as well.
The Board of Control consists of administrators and principals representing all geographic areas of the state and other groupings, such as private schools, ethnic and gender minorities and the Wisconsin Association of School Boards. These are pretty smart and accomplished people who have more than just sports and co-curricular activities on their minds right now.
In a lot of ways it would be easy for them to just say, "it's going to be hard enough to get school going this fall, sports just isn't that important and is too risky. Let's cancel the season."
Of course, these administrators don't get to the Board of Control without some kind of sports background, so it's not surprising none of them expressed that kind of sentiment. There were differing views as to how and when to get started, but it was clear everyone wanted to provide the opportunities to compete, to get students back in school and connecting with their friends, teammates, coaches and teachers.
As the WIAA's executive director, Dave Anderson can be that proverbial "lightning rod" when it comes to controversial decisions the organization can make. But his position seemed pretty clear during the meeting and that was whatever we can do to get things going, we'll do. Yes, there are risks, but it's also damaging not to have kids in schools and engaged. He led the charge.
He also gave his staff the unenviable job of trying to create an unorthodox calendar that could squeeze three seasons into one semester since few people seem to be in favor of extending high schools sports past mid-June next spring. It feels like whatever they come up will be a nowin plan.
Wauwatosa district administrator Phil Ertl, a 1983 Medford graduate, was compelling with his quote about how excited athletes were there just to be involved in football camp last week as he pushed for an Aug. 24 start date for socalled "high-risk" sports, rather than a Sept. 7 start date.
"If you could see these kids and if people could see the excitement," he said. "They don't care. They'll wear a mask under their helmet. These kids will do anything to play in sports. If we can find a way to get them back two weeks earlier. We talk mental health, man, I'm seeing it."
His view didn't fall on deaf ears, but it wasn't enough to sway enough board members from moving off the Sept. 7 date for soccer, volleyball and football.
Then you see what happened to Major League Baseball's Miami Marlins this past weekend with half the team turning up positive for COVID-19 and you understand why this is so hard. Asymptomatic or not, and you've all heard the talk that many young people don't seem to get hit hard by this virus, no one wants to see a team-wide breakout, especially one found after it may have traveled. The number of people subject to additional tests and quarantines expands rapidly in situations like these.
As much as Anderson was the cheerleader for making anything happen, no matter what traditional boundaries it breaks, he also offered a sobering quote comparing the situation when the basketball tournaments abruptly ended in March to what a potential post-season could look like in October or November.
"Back in March we were taking our (girls) basketball tournament to Green Bay," Anderson said. "The outcry from members of the Green Bay community. They did not want 20 teams coming from across the state into their one community and then going back home. We have to be mindful of what our largest individual events like cross country and track and field might look like when we're bringing now kids from 500 member schools into a community intermixing and going back out. That is conversations for way down the road and we'll cross those bridges when we come to them. But I think it will serve us all better to be thinking if we are able to have some sort of culminating event, what's the best we can make of it when that time arises."
That might be the hardest part to wrap your head around when you think about a potential sports season. But it's the reality. Right now, it's hard to imagine full-scale WIAA post-season tournaments and meets happening because of the risks involved with aiding the spread of the virus. It stunk for those still in contention when the basketball tournaments stopped in March, it stunk for those who entered the spring with high hopes and it will hurt for those who have high hopes going into this fall. Trust me, we have a couple teams and certainly some individuals in Taylor County who have chances to be among the state's best.
It's actually kind of ironic that the basketball tournaments ended in March when Wisconsin had about a dozen known cases of COVID-19. Now we're trying to get sports going again when there are thousands of active cases in the state.
Kids who put a ton of time, effort, blood, sweat and tears into their passions are getting screwed out of a time in their lives they won't get back. It's frustrating and it hurts. It's frustrating and painful to watch as a parent and a sports editor.
Thursday proved people are trying. The right answers aren't easy to come up with in something like this. They may not even exist. Unfortunately, as August and September draw near, it's apparent there won't be much normalcy in the 2020-21 school year. *** In case local sports followers had missed them, just wanted to pass along these cool nuggets for those who like lists and rankings.
Mark Miller, editor of Wisconsin Basketball Yearbook, has Medford's Logan Baumgartner ranked 29th on his list of top-30 players in Wisconsin's boys basketball class of 2023. Baumgartner was an honorable mention selection in the Great Northern Conference as a freshman during Medford's 12-0 run through the league and 19-5 run through the 2019-20 season. He certainly appears to have a bright future in basketball, as well as baseball and football, when sports resumes.
Also, Mike Lucas, the state's number-one media source for all things Wisconsin Badgers, recently came out with his All-Decade team for UW football and lists Medford's Ethan Hemer as a top defensive tackle for a 4-3 scheme, along with Patrick Butrym. He picked Hemer ahead of Beau Allen, who currently is on the New England Patriots' roster after spending four years in Philadelphia and two in Tampa Bay.
After graduating from Medford in 2009, Hemer played in 54 games for Wisconsin in the 2010-13 seasons and started in three straight Rose Bowls.
Matt Frey is the Sports Editor at The Star News.