Posted on
Great job Perkinstown Winter Sports staff and leadership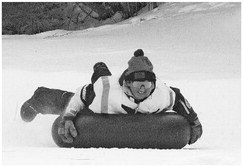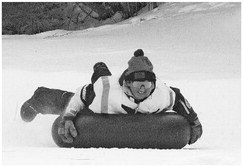 For decades the Perkinstown Winter Sports area has served as a focal point for outdoor winter recreation in Taylor County.
This year was no different. The recreation area offered area residents and visitors a low-cost familyfriendly experience. While the snow-pack on the tubing hill will likely remain for several weeks yet, the area officially closed for the season this past weekend.
By the numbers, the area, under the direction of new winter sports manager Sara Matyka, saw 5,704 paid guests. This does not count those under age three who do not get charged or any who came along, but who didn't take part in tubing hill fun.
While Perkinstown is a draw for residents from all around the county, it is also a regional tourism destination. On any given weekend it is not unusual to see visitors from places like Chippewa Falls, Eau Claire, Marshfield and elsewhere who made the trip into the heart of the Chequamegon-Nicolet National Forest for some traditional family fun. Beyond this, the Winter Sports Area saw visitors from 31 different states and 9 countries. Most recently, on March 19 there was a group of visitors from Brazil who visited the area that was far removed from their tropical homeland.
The success of the Perkinstown Winter Sports Area this season owes a large debt to Mother Nature which kept overall temperatures cold enough to keep the snow, but not so cold to make it dangerous for the crews working the slopes. This allowed the area to remain open and not have to cancel as many days as in the past few years.
A major part of the area's continued success is the commitment of its staff and the investment the county continues to make in running the area.
While public recreation areas such as Perkinstown Winter Sports Area, bring in revenue to help offset expenses, these are far from being profit centers for Taylor County. In a good year, the county hopes to recoup through user fees some of the labor expenses in preparing and staffing the Wintersports Area. This is intentional and represents the willing investment of the county in providing families and young people with experiences to last a lifetime without needing to break the bank to do it.
This year the area looked to other revenue streams including the sale of clothing and accessories. This was a good addition and quickly recouped the initial investment and allowed the county to bring in additional revenue while keeping rates reasonable.
Praise also goes out to the helpful staff that remained cheerful while standing out in knee-deep snow and assisted in helping people have a good time while making sure everyone remained as safe as possible while hurtling down a hill at speeds in excess of 20 mph on a rubber tube.
Congratulations for a job well done by all those involved in making the 2023 Perkinstown Winter Sports Area season one for the record books.