Posted on
Event helps bring light in the darkness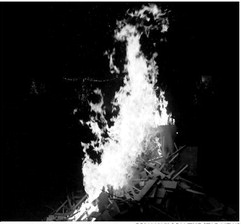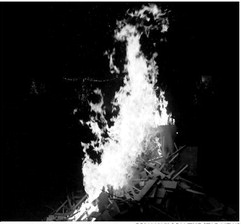 Star News
Editorials
December is dark and cold.
Today the sun rose at 7:16 a.m. and set at 4:18 p.m. Over the next few weeks, the number of hours of darkness will increase as the northern hemisphere tilts away from the sun during the earth's yearly orbit.
Last Friday, the Medford Area Chamber of Commerce and area community organizations pushed back against that darkness helping to usher in a season of light, awe and joy.
The Medford Area Chamber of Commerce held its annual Lighting of the Lights event on Friday night officially bringing the Christmas season to the Medford area.
For the past several weeks community groups including the Medford Kiwanis Club, Medford Morning Rotary Club and Knights of Columbus have been busy decorating along the Riverwalk in the Medford City Park. Friday's event marked the official lighting of those decorations for the holiday season.
Friday night's event included a live nativity put on by River of Hope Church, hot cocoa, a blazing bonfire and seasonal music. Santa Claus was on hand to visit with the young and young at heart and find out what was on their Christmas lists. The evening was capped off with a 30-minute fireworks display from Big Daddy's Fireworks of Stetsonville.
While Medford has held a Lighting of the Lights ceremony for decades, last year the Chamber overhauled the event to make it more inclusive for the entire community including adding the fireworks display. The changes breathed new life into the event and helped solidify it as a must-attend part of the Thanksgiving holiday weekend.
Judging by the crowd in the city park, which was about twice as large as last year's, and not including the many more watching the fireworks from their cars or from around the city, the event was a success.
Events such as the Lighting of the Lights don't happen without a lot of behind-the-scenes work. These include the people who gave up nights and weekends stringing lights and putting up displays, the businesses who donated to help make the event possible and the volunteers involved with keeping the fire going and things running smoothly and those who came to help clean up the park and put things away the next day.
All of those involved are beacons of light in what would otherwise be a dark and dreary time of year and they deserve to be commended. The event, as well as others held in the community and region over the next few weeks, offer an opportunity to look beyond the commercial aspects of the holiday season and come together as a community to celebrate through renewing existing traditions and building new ones.
Well done to all those involved with this year's Lighting of the Lights event.