Posted on
Rib Lake School District is doing something right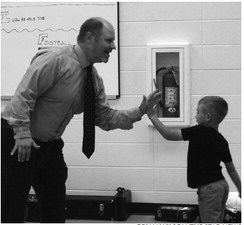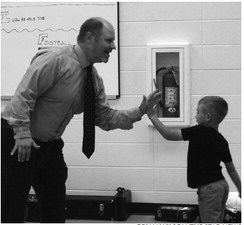 Star News
Editorials
Rib Lake has a lot to be rightfully proud of this week.
On Sept. 16, Rib Lake Elementary School was named as a national Blue Ribbon School in the category of "Exemplary High Performing Schools."
Rib Lake was one of eight Wisconsin schools to earn Blue Ribbon status this year and one of only 297 schools across the country to have earned the designation. To put this achievement in perspective, there are 130,930 public and private schools in the United States with 2,238 schools in Wisconsin.
Simply put, Rib Lake Elementary School, under the direction of Principal Jon Dallmann, is among the best of the best.
This is not the first time Rib Lake has earned the Blue Ribbon designation. In 2011, Rib Lake High School was recognized as the only school in Wisconsin that was honored with this award, being just one of 24 schools in the nation that was recognized at the time.
The recognition did not occur by chance or accident, but rather reflects an ongoing effort by classroom teachers, school staff, administration, school board members and the entire Rib Lake community in placing utmost importance on quality education.
Rib Lake Elementary School has long been a dynamic and engaging place where students are challenged and teachers empowered to embrace new teaching techniques and methods of engaging students. What is even more impressive is that Rib Lake, as with much of Taylor County, has high rates of child poverty.
This means that teachers and parents work without the resources available to the wealthy suburban school districts in other portions of the state. What Rib Lake's staff excels at doing is maximizing their available resources and putting students first in the educational process.
The district has made the investment in staff to allow them to visit other places to see what types of educational innovations are working elsewhere and supporting them as they adapt those ideas here.
In turn, other schools routinely look to what Rib Lake is doing as an example to follow in delivering high quality educational opportunities for all students.
Rib Lake students, staff and the entire community should celebrate this well-deserved recognition and use it as a springboard for future success. Rib Lake must continue its efforts to raise the educational bar everhigher and ensure students are well-prepared when they graduate and go out in the world.
Rib Lake Elementary School is doing something right and it is time for the whole state and country to know it.
Congratulations Rib Lake Elementary School on being named a National Blue Ribbon School for 2022.