Posted on
Local government must be an active partner for residential growth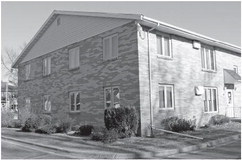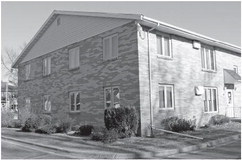 When it comes to a proposal for the Medford city council to partner with developers to bring additional entry-level rental properties to the city, it is not so much as question of if, but one of where.
The proposal, brought forward by local affordable housing advocate Jessica Mudgett is for the city to purchase a parcel and give it to a developer in order to maximize points in a state and federal grant program administered by Wisconsin Housing and Economic Development Authority (WHEDA).
For decades, local governments have recognized that they must take an active role in ensuring job growth and retention in the community and region. It has become standard practice to craft development deals with incentives including city-provided land for the development to occur. The argument for these deals is that the upfront incentives and land are a small investment with a very large payoff by increasing the property tax base.
A drive through Medford's bustling industrial parks shows how effective this strategy has been in the retention and creation of jobs and growth in the community.
Taylor County, like many other rural portions of the state, is facing a labor shortage. At a time when places such as Milwaukee are facing 7.6% unemployment rates, Taylor County has the third-lowest unemployment in the state at 3.2% with neighboring Clark County the top spot at 3.1% unemployment. Economists consider a rate of 5% to be full employment. It is challenging for all businesses to attract and retain quality employees.
Local business leaders estimate the number of available jobs in the community exceeds the supply of quality workers by hundreds.
Access to affordable housing has become a crisislevel barrier to attracting people to the community. While many people have the dream of buying a home, this is not a realistic option for those just starting out or who are relocating to the area. These individuals need entry-level apartments as a place to get on their feet before setting down roots in the community.
Bringing these people to jobs in the community will not just benefit employers, but will be a positive impact on all areas of the economy as they spend money on goods and services here.
Historically local governments have taken an adversarial approach to residential development imposing rules, restrictions and barriers to rezoning for multifamily dwellings. It is refreshing to see that the city of Medford has reversed course and city leaders are recognizing that something needs to be done in order to encourage Medford to not only be the employment center of the county, but to remain a residential center.
There are some legitimate concerns about wetlands and the amount of buildable land on the parcel being proposed, but that is far from being the only option in the area. With the city as an active partner willing to make a financial investment through land acquisition or extension of utility infrastructure to an apartment complex or other multi-family development, the door is open for local and regional developers to make things happen regardless of if they qualify for federal grants.
In order to remain viable as a community, Medford and Taylor County must grow. Medford and other communities must take an active role in investing in residential growth.