Posted on
Despite quarantines reopening schools was the right call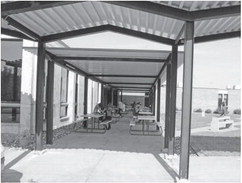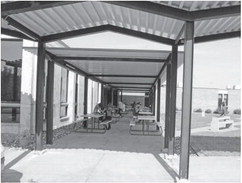 The first few weeks of the new school year have already seen students and staff at Medford and other nearby schools quarantined due to possible COVID-19 exposure.
Despite the quarantines, local school boards made the right call in returning to largely in-person instruction this fall.
In Medford the disruption caused by the quarantines have been minimized by having virtual learning options in place allowing teachers who have been quarantined to continue to work remotely and students to learn regardless of if they are in a classroom or at home. As with all virtual learning, technology access presents a barrier for a significant percentage of students and some staff. Policy makers at the local and state level are working in cooperation with private business to remedy these technology shortfalls.
The rolling quarantines are part of the "new normal" of life during the COVID-19 pandemic and will persist until a vaccine is developed. While stressful for those involved, the impact of targeted quarantines is far less than a general shutdown of schools such as occurred last spring.
As of Monday, about 115 Medford students and staff members are either in or have completed quarantines for potential exposures. While this number may seem like a lot, it represents less than 6% of the total student and staff population in the district's four buildings. For the remaining 94% of students and staff and their families learning has continued. This relatively small impact is due in large part to the diligence of school officials and teachers in doing what is necessary to maintain a healthy and safe school environment.
While there are some who thrive in virtual learning environments, the vast majority of students learn best in a face to face educational environment. Most families in the area, where both parents must work in order to make ends meet, would be unable to provide the necessary structured learning environment for their students no matter how much they might want to. At the same time blanket closure of schools presents a significant economic burden on parents to secure affordable childcare. Further overburdening childcare providers makes it more likely that social distancing protocols will not be followed and open the door to additional community spreading.
In person instruction also provides a necessary social outlet for students of all ages. By nature, humans are social beings who require interaction with others in order to thrive and grow as individuals. Blanket school closures limit this interaction and social development. The negative consequences of this will be felt for years to come.
As the school year moves forward, districts must continue to place a high priority on safety for students and the staff members who are on the front lines of providing education. Districts should continue the use of masks by students and faculty even beyond when the governor's order expires as a common sense method of reducing the spread of the virus.
Last spring's statewide school closings were driven largely by fear of what the then little-understood virus would do. Since then, there has been greater understanding of the risks and what simple steps, such as wearing masks, can be done to mitigate those risks. As a community it is important to continue to be cautious and heed the advice of scientists and health officials. At the same time, lives cannot be put on hold indefinitely out of fear.