Posted on
Event organizers face tough choices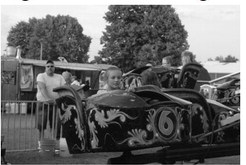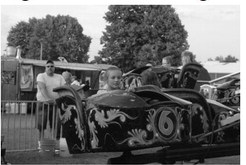 On Monday night, board members of the Taylor County Cooperative Youth Fair made the hard decision to cancel this year's fair.
The announcement joins a string of major event closures around the state and across the upper midwest as organizers deal with the ongoing health and economic impacts of the COVID-19 pandemic. As expected, the announcement has spawned a wave of social media armchair quarterbacks second-guessing the board's decision. What these second-guessers fail to understand is that Monday evening's vote was the culmination of two months of discussions and debates looking at ways the event could go on and still be identifiable as the fair.
The Taylor County Fair is a major undertaking that requires a small army of volunteers to make it happen. Its annual budget of $85,000 is funded through donations from area businesses, revenues generated from the beer stand and grandstand shows, vendor fees, contributions from groups and individuals and support from Taylor County. The goal each year is to put on the best fair possible with the resources available. In good years the fair breaks even. In order for this to happen, the fair depends on large crowds.
No one on the board wanted to cancel this year's fair. The volunteer board members put in hundreds of hours each year planning for and working at the fair and share a passion for the event that is unmatched. Monday's decision was not taken lightly. Organizers for many other events are just as passionate for their events and are going through the same decision making process. In the end, they must do what they feel is best for their organization and for the public good.
While many in the public have the misguided notion that Wisconsin is "open for business," the reality is far different. Instead of hard benchmarks, organizers are facing wishy-washy guidance statements. The real risk is that permits can be pulled and events could be shut down at the 11th hour leaving organizers with a mountain of bills and no revenue to pay them.
COVID-19 has also had a very real economic impact on businesses. Small businesses, in particular, are struggling with lost revenues after forced closures. While the generosity of local businesses is a matter of civic pride, many of these business owners are spending sleepless nights worrying about meeting payroll, rent and other expenses necessary in keeping their doors open.
An event the size of the fair is impacted by outside forces with vendors, carnivals, performers and suppliers making choices based on their own bottom lines. Even partner organizations such as 4-H are facing new rules imposed by their state and national governing bodies that would have had dramatic impacts on the fair.
In addition to all these factors, COVID-19 is still a medical reality. People across the globe continue to be hospitalized and die from it. It is not cowardice to act with an abundance of caution, particularly when it comes to the health of longtime volunteers and the community.
The fair board showed leadership in making a diffi cult decision. Other event organizers are struggling with similar choices.
Decisions to cancel events are not made lightly. In the end, organizers must do what they feel is the best for the future of their event and the communities they serve.
Organizers are rethinking if it is possible to put on events this summer due to COVID-19 concerns.