Posted on
Medford Chamber has stepped up for businesses during COVID-19 shutdown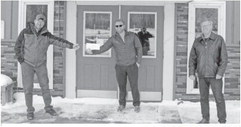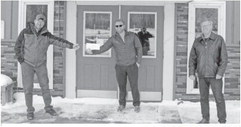 Business owners in the Medford area are being hit hard by the COVID-19 pandemic and forced scale-backs and closures to their operations.
Unlike other areas, they are also punching back thanks in large part to the work being done by the Medford Area Chamber of Commerce and the volunteers with the Chamber Ambassadors.
From the moment the state, federal and local governments declared a state of emergency the chamber staff have been hard at work advocating for business needs, promoting area business efforts and encouraging residents to continue to patronize and support local businesses whenever possible.
The chamber was one of the first organizations hit by the restrictions on public gatherings with the new rules coming down less than a week before the Home and Business Expo, the chamber's largest annual event. Rather than complain about the unfairness of not being able to hold an event that takes months of planning, the chamber staff, under the direction of Sue Emmerich, immediately turned to look at how they could serve the business community in Medford and the surrounding areas. One way they did this was to contact area businesses to compile a listing of new hours and what services have been impacted by the state emergency rules.
The chamber has served as an important ongoing conduit of information from public health and government officials to the business owners. This became even more crucial as the chamber used its established relationships with the Small Business Administration to help bring information about loan programs and other federal assistance targeted for small businesses.
Emmerich has been putting in long days talking to business owners, event organizers, public officials and community members connecting with them to share information and ideas. Emmerich has also been an advocate for business needs on the newly created task force assigned to address concerns and develop practices for when businesses are allowed to reopen.
The chamber and ambassadors have also worked tirelessly to remind business owners that they are not alone. Small business owners are facing a tough time as their life's work and passion hangs by a thread. The chamber works to make sure these business owners know that someone has their back in their fight for survival and that they are not alone.
Each Friday night, the chamber has hosted virtual happy hours at a variety of businesses and locations in order to allow people to stay connected in the greater community and avoid the danger that isolation brings.
This week, Gov. Tony Evers announced plans to dialup businesses, allowing many retail stores to open with limits on numbers of customers at one time. This is a step in the right direction, and hopefully will lead to additional openings. The state has also released extensive publications addressing best practices for 16 different business areas. The chamber is working with businesses to implement these and ensure the wheels of commerce continue to roll safely forward.
The country, state and community face a long road ahead when it comes to COVID-19 with actions having impacts that will last years into the future. The Medford community is lucky as throughout this crisis the Medford Area Chamber of Commerce has been in the corner of local businesses and community groups, supporting them when they are feeling beaten down and keeping them in the fight.