Posted on
Waffles that will blow your mind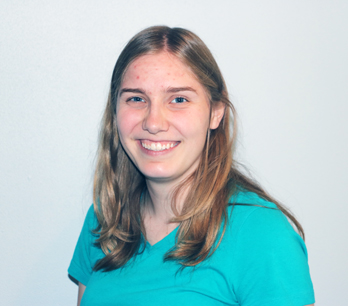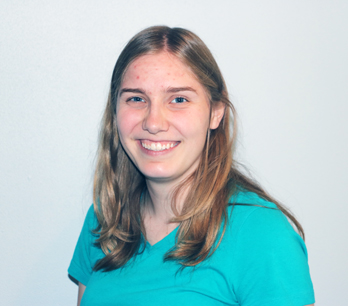 By Julia Wolf
In college, when I first moved into an apartment of my own, my parents made sure I was set to cook.
Eating out is expensive. The dining plan through the dining hall, Hubbell, was a mandatory purchase when living in the dorms. The after-effects of eating there were often jokingly called, "Hubbell trouble."
Needless to say, I was very appreciative of my parents efforts to get me set up for cooking. Some of the cookware I got was new. Some of it was stuff no longer used by my parents and got "re-homed" with me, a win for both of us, since I didn't have to buy the new version and it freed up space in their house.
One of the more amusing stories came from the time I (attempted) to cook waffles. Waffles are one of those easy meals, where you can toss it together in minutes and still come out with something filling, so my parents made sure I had a waffle iron.
Well, shortly after we bought a waffle iron for me to take along to school, I fell heir to another waffle iron, after someone fully embraced an upgrade. In an effort to save space, I left the new waffle iron at my parents' place and took the new-to-me version along to school.
The first time I used the waffle iron, I noticed a slight burnt smell coming from it. However, I didn't see anything else that raised warnings, so I just thought that was the old waffle iron smell. Maybe I missed washing the underside of the waffle iron off or something. Who knows? Since there were no visible issues, I left the waffle iron to cool, wiped it down and stashed it away.
A number of weeks later, I decided to make waffles again. Just as I was getting the ingredients out, one of my roommates walked into the apartment. I asked her if she wanted some waffles and she seemed super excited about the prospect. Honestly, I was a little envious of her enthusiasm over the waffles. I think it was my meal of choice, just because it was the easy button.
I chatted with her while I was mixing up the batter, out of a box, mind you. It was not rocket science.
She seemed oddly invested in watching me. I told her it would be a few minutes, probably five, before the waffles were ready, so if she had something else she wanted to do quick, she would have time. She kept talking and watching. Fine by me.
When I got out the waffle iron, she looked at it with quite a bit of interest. It was then, that I realized she didn't know how to make waffles. I showed her the waffle iron, for curiosity's sake, then went to plug it in.
Just as I plugged it in, I heard click. That's when I remembered the slight burning smell from the last time I had it plugged in. Oh. No.
Yep. It never got hot and none of the lights came on. The waffle iron was officially dead. So, I unplugged it, "Well, that's not going to work," and longingly thought of my new waffle iron – six hours away at my parents' place. I was also glad nothing started on fire.
Meanwhile, my roommate was sad. What are we going to do!? I was looking forward to waffles.
I already had the batter made, so, obviously, I told her we were going to make pancakes instead. She had an adorable teeny-tiny pan, roughly the size I wanted the pancakes, so I said I was borrowing it. The sides of the pan were especially useful, as waffle batter has a slightly different consistency than pancake batter.
She didn't know how to make pancakes either, so she watched that process pretty close, too. We both enjoyed the outcome, though I think she liked them more. She talked like I was some sort of a hero, who saved the day, or a magician, who performed some sort of unfathomable trick.
After we were done eating, she told me she thought waffles and pancakes only came from a freezer. I'm not sure how she thought the frozen waffles came to be, but I didn't want to know enough to bother asking.
I can't say I'm surprised, considering this was the same roommate who couldn't believe I made crispy rice treats. You guessed it, she thought the marshmallow treats only came out of a box.
The next time my parents came to visit, they brought me my new waffle maker. It works. I like it. Also, I got a cute and funny story out of the ordeal. Good times.