Posted on
Liz Fryseth and her Leader Dog 'Sunny' visit with Taylor County Lions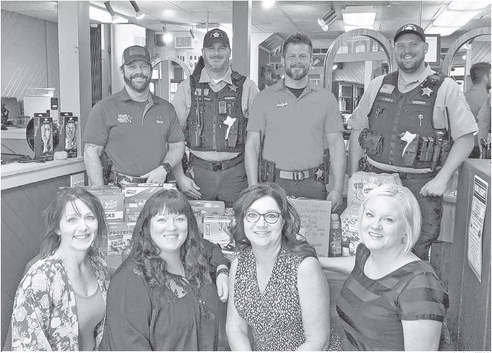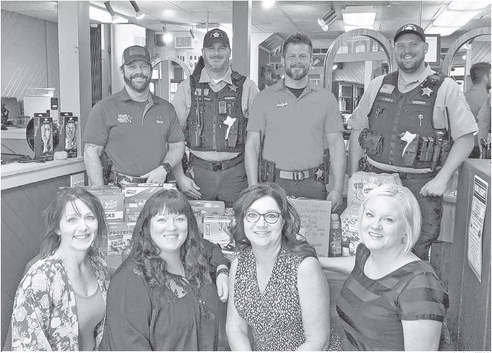 On Monday, September 19, a presentation was made to about 50 members of the 5 Taylor County Lions clubs at their combined Lions Zone meeting and the annual Lions Maplefest meeting. The event was held at the Whittlesey Lions Park and hosted by the Whittlesey Lions. The presentation was given by Lion Liz Fryseth who is blind and a spokesperson for the Leader Dogs for the Blind Organization. Leader Dog is supported by Lions Clubs International, and Leader Dogs are provided at no cost. Liz was accompanied at the presentation by her leader dog, Sunny. She has three children and talked about her life changes due to her vision changes. Liz has had vision problems since she was born, but she went totally blind in 2016 when her youngest daughter was 5 months old. Today, her three children are 8, 13 and 16 years old.
Elizabeth "Liz" Fryseth is proud to call Wisconsin her home, born and raised in different counties. She has persevered many obstacles that most will have never thought possible. She was born prematurely at 23 weeks and survived. She was diagnosed with retinopathy of prematurity and has lived with visual impairment her whole life. While life changes so has her vision, however that has not stopped her!
She now lives in western Wisconsin with her husband, children, New Leader Dog "Sunny" and retired Leader Dogs "Bennett" and "Ellie." When her loss of vision made it difficult for her to do her job as a CNA safely, the Lions in her community told her about Leader Dogs for the Blind. She came to Leader Dog for O& M (white cane) training and then later came back for guide dog training and received her first Leader Dog "Ellie". In September 2022 "Ellie" retired, she returned to Leader Dog for "Sunny." Liz Fryseth is a now busy wife and parent who enjoys knitting, camping and gardening. Liz is pursuing a college degree in mortuary science. She serves on various community committees and is active in her Lions Club. As a Lion, Liz serves as the Leader Dog Chair for her district. She is also a youth mentor and motivational speaker who is committed to making sure kids have a great start in life. She has been and is a strong advocate for the visually impaired and other handicapped people.
The Lions Clubs of Taylor County are located in Gilman, Jump River, Medford, Rib Lake and Whittlesey.