Posted on
Drivers, farm vehicle operators each play a role for a safe harvest season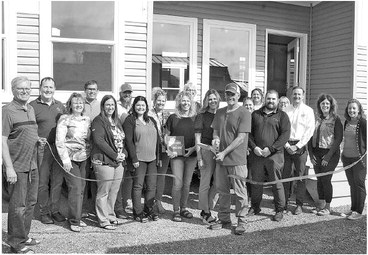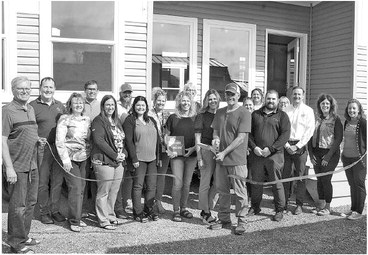 Farmers across Wisconsin are preparing to harvest the crops we all depend on. Together with the Wisconsin Department of Agriculture, Trade and Consumer Protection (DATCP), the Wisconsin Department of Transportation (WisDOT) reminds drivers and farm vehicle operators to be patient and alert on Wisconsin roadways this harvest season.
"It's harvest time in Wisconsin fields and drivers will see more farm implements on our roadways," WisDOT Secretary Craig Thompson said. "There have been more than 2,000 crashes involving farm vehicles in Wisconsin over the past five years and these crashes are often preventable. Drivers and farmers must be aware of their surroundings and share the road to ensure we have a safe harvest season."
Agriculture supports more than 435,000 jobs and contributes more than $104.8 billion annually as a cornerstone in Wisconsin's economy. With 64,100 farms on 14.2 million acres, drivers and farm vehicle operators are likely to encounter each other on roadways in all 72 counties. Each can do their part to make roads safer this harvest season.
"Farmers are working hard to get their crops from farm gate to dinner plate," DATCP Secretary Randy Romanski said. "Motorists should drive with caution and anticipate slow movement from farm implements. Ag vehicle operators should check their machinery to ensure the appropriate lights, signage and signals are working."
Driver responsibilities:
• Scan the road ahead and be ready to slow down when you see slowmoving farm vehicles.
• Be patient and very cautious if you decide to pass. In Wisconsin, it is illegal to pass an ag vehicle or "implement of husbandry" in a no passing zone.
• When passing, consider the possibility of the farmer turning left onto a roadway, driveway or field entrance.
Ag vehicle operator responsibilities:
• Know the lighting and marking requirements for ag vehicles. These requirements draw attention to the unique size, shape and speed of ag vehicles and alert motorists that caution is required. When traveling on a roadway, stay as far to the right as safely possible.
• Be familiar with road weight restrictions. DATCP provides a statewide map with information about weight limits. More information about related permits, exemption and weight limits can be found on the WisDOT website.
Last year, there were 136 reported crashes involving motorists and farm vehicles in Wisconsin resulting in 50 injuries and two fatalities.
This week (Sept. 18-22) is National Farm Safety and Health Week, which is an annual promotion led by the National Education Center for Agricultural Safety (NECAS), the agricultural partner of the National Safety Council.