Posted on
Governor makes back to school visit with Rib Lake students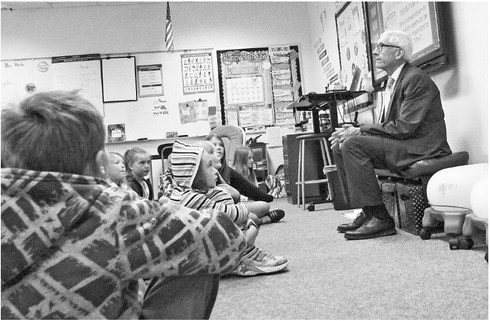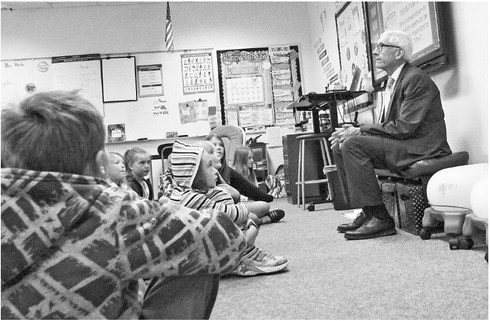 On Thurs., Sept. 7, Gov. Tony Evers visited with students and staff at Rib Lake elementary school as part of his statewide tour to welcome students, teachers, and staff back to school for the 2023-24 school year.
The 2023-25 biennial budget built upon Gov. Evers' historic progress toward fully funding public schools by providing an overall increase of nearly $1.2 billion in spendable authority for public school districts. This increase will be more than ten times larger than the increase in spendable authority for public school districts in the 2021-23 biennium. The governor's vetoes also ensured school districts have predictable, long-term revenue limit spending authority increases to help meet rising costs for the foreseeable future.
The governor's visit will also highlight his special session call to the Wisconsin State Legislature to pass a meaningful, comprehensive plan to address the state's chronic workforce challenges, including initiatives to stabilize the state's child care industry, expand paid family leave, invest in higher education, and support high-demand workforce sectors. As part of his special session plan, Gov. Evers is proposing targeted investments in the state's education workforce by providing more than $16 million over the biennium to address the teacher shortage plaguing schools across the state, including funding for "grow your own" initiatives and incentives for student teachers. The governor's plan invests: • $5 million for grants to support "grown your own" educator programming, which may include providing current employees with funding to pursue additional higher education credits, licenses, or certifications, engaging with community organizations, and supporting student organizations with "future teacher" missions; and
• $9.4 million to provide stipends to student teachers and interns, more than $2 million to provide stipends to teachers who agree to train and oversee student teachers or interns, and $50,000 for stipends to school library interns.
While in Rib Lake, Gov. Evers met with school administrator Travis Grubbs and members of the school board to learn more about the proposed project to expand classroom space at the elementary school and to connect the district's middle and high schools.
Grubbs noted the proposed project included potentially remodeling a section of the middle school to have space to lease to a daycare provider. Evers said there are opportunities for additional funding from the state for that sort of infrastructure project to address a lack of licensed daycare facilities in the district.