Posted on
Irene Brooks of Jump River celebrates 100th birthday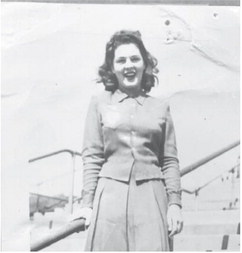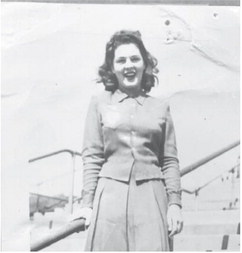 Family and friends gathered at the home of Irene Brooks on May 27 in celebration of her 100th birthday.
She was born Irene Marion Pinkert on May 27, 1923 at home in Hannibal and was the second youngest in a family of 14.
In 1941 she graduated from Hannibal High School and on August 16, 1947 she married Walter Brooks of Jump River. In 1950 a daughter, Alison Irene, was born. In 1952 a daughter Cathy Renee was born, followed in 1953 by another daughter, Constance Jeanne, a son, Terry Lee in 1956, followed by another daughter Tracy Annette in 1963 and Trudy Ann in 1966.
In 1989, Irene was awarded the Taylor County Farm Wife of the Year award from WWIB/WOGO radio station in Chippewa Falls.
On July 4, 2015 she was the co-Grand Marshall of the Jump River 4th of July parade and is scheduled to be the "Centenarian Guest of Honor" on the Jump River Lions float in this summer's July 4 parade.
Irene was married to Walter for 61 years and in addition to her six children, she has 14 grandchildren, 10 great-grandchildren and one great great grandson.
While married, she was able to take many trips within the U.S. including Alaska as well as a trip to Germany and Holland. She was very active in the Jump River community for many years and with her church, New Hope Presbyterian.
Her favorite hobby over the years was making quilts and to date has topped 100 quilts made.
Irene's birthday celebration was enjoyed by many family members and close friends.
When asked what her secret was to living to be 100, she said…."Oh I don't know – I just lived!"
Irene Brooks in 1943 ( above) and 2023 (right).