Posted on
Medford schools will only offer 5-day PreK next fall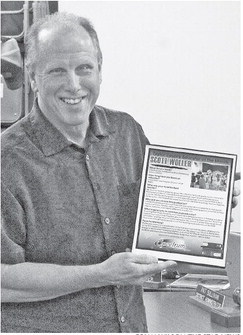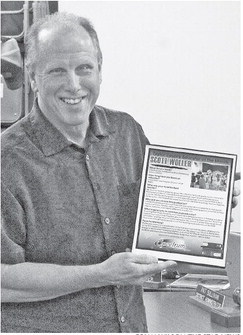 Families in the Medford school district will only have the option of a 5-day all-day PreK program when the school year begins next fall.
At Monday's school board meeting, members approved a recommendation from elementary principal Dan Miller to have seven sections of Pre-kindergarten classes with five to be held at Medford Area Elementary School and two at Stetsonville Elementary School.
Miller reported that they had 93 students signed up as of right now with the parents of 84 of them wanting the 5-day option. He said there were just 9 that wanted to stay with a two-day option.
When the district first brought up the idea to switching to 5-day PreK from the current two-day per week option, it was with the intention that if there was interest they would keep two-day as an option. Miller said he anticipated at the time about 25% of the parents would prefer to stay with the two-day option.
He said with just nine preferring the two-day option he could not justify having a teacher have two days with six students and two days with three students while the 5-day sections would have 17 students in each class.
Instead, Miller proposed going to seven units with the ones at MAES having 14-15 students per section and the sections at SES currently having 10 students each. Miller said that factoring into his recommendation is that the district typically sees an additional 20 to 30 more registrations over the summer months as parents decide to send their children. Miller said having seven units would give them the room for additional ones that arrive. He also said that if the numbers did not work out they could reduce a section later in the summer.
"Fourteen preschoolers is a busy class," said board member Don Everhard noting that the number per section typically goes up per grade level because it is easier to manage older children. He said he felt the smaller numbers in each PreK class made sense.
Board member John Zuleger asked about space in the buildings. Miller said he is working with the special education department to use a classroom that is currently being used for special education and said they had a plan to make it work.
In other business, board members:
  Received an update on operations and technology from Dennis Hinderliter. He spoke of efforts to improve disability access on the district's website and on the ongoing efforts to maintain and improve technology support when he retires by using a third-party vendor for after-hours calls.
  Reviewed the 10-year capital plan for the district. While the district's Fund 46 savings account program only requires an annual review, Finance director Audra Brooks said they plan to bring to the board quarterly going forward to keep the board informed and that it helps with the district potential future bond ratings.
  Received an update on the summer school programs. The program starts on June 5 and runs Monday through Thursday. According to curriculum director Laura Lundy who is heading up the program this year, they have changed it up to be more flexible and offer other options. One of the new things this year is Camp Invention which will be held in July and focus on science, technology, engineering and math. The district received a grant to provide the camp for free to up to 200 students up to the sixth grade.
  Approved the open enrollment applications with 281 seeking to enroll in the district's schools from elsewhere, the bulk of them are in the RVA program. With that there were 28 applications denied due in part to lack of programs, lack of space or excessive cost involved for the district to accept the students. In addition, 16 applications were approved for students from Medford to enroll in other districts.