Posted on
United Way of Taylor County Employee Campaign now underway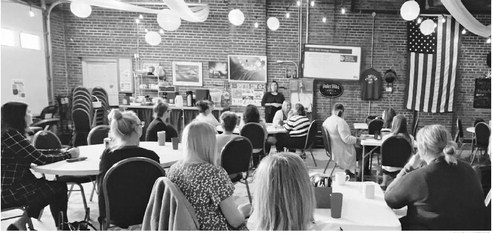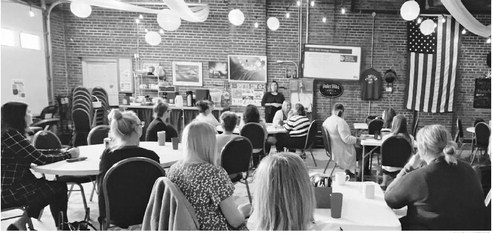 Starting with an employer breakfast on Thursday, September 15, the 2022 – 2023 United Way of Taylor County (UWTC) Employee Campaign is now underway.
The vision of UWTC is that all individuals and families in our communities achieve their full potential through education, income, and healthy lives. UWTC strives to accomplish this vision through collaboration with community agencies and employers, integrity, and advocacy. Its 2022-2023 strategic priorities include:
• Stabilizing families by mobilizing the caring power of the community.
• Supporting a healthy and socially connected community.
• Growing community education and diversified revenue.
UWTC has committed to supporting the following community agencies in 2022 - 2023: Black River Industries, Childcaring, Inc., Hope Hospice & Palliative Care, Jean M. Thompson Memorial Library, Restorative Justice Programs of Taylor County, The Salvation Army, Samoset Council - Boy Scouts, Sand Box Childcare & Preschool, Stepping Stones, Taylor County Commission on Aging, Taylor County Supportive Housing, and the Western Taylor County Public Library in Gilman.
In addition, UWTC hosts MAMS mini-courses, Meals in a Backpack program, MASH community service day, and more.
To fulfill agency and other community commitments, this year's annual funding goal is just over $100,000. Funds are raised through community events, employer and employee campaigns, and direct support. UWTCs largest fundraising event is its annual dueling pianos event, scheduled next for February 11, 2023.
Giving is easy. Here is how you can help: 1. One-time or recurring giving is gratefully accepted at www.uwtaylor.org. Simply click donate and follow the prompts.
2. Employer program for giving. United Way welcomes the opportunity to provide employer/employee presentations about how the United Way impacts the community. 3. Sponsorships for the annual event in February 2023 or other local events throughout the year.
If interested in any of these options, please visit www.uwtaylor.org, email [email protected] or call 715-748-3000.