Posted on
School seeks contact tracing compromise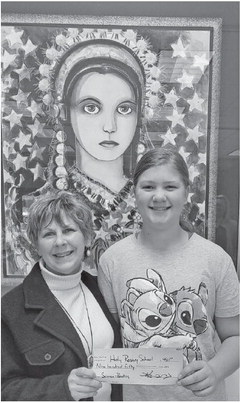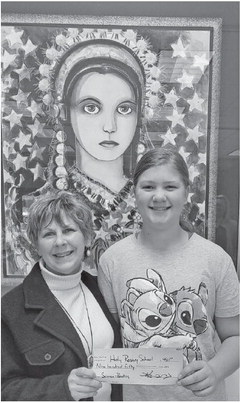 "The goal is to keep people safe and have a safe environment for staff and students."
That was the message from Taylor County Public health director Patty Krug about policy changes in the works that could reduce the burden of contact tracing for students and families.
Last week, the health department received notification from the Medford School District that a number of students who had been contact-traced for exposure to someone who tested positive for COVID-19 had refused to stay home and instead returned to school. The health department made contact with the Wisconsin Department of Health Services (DHS) to seek guidance on how they should proceed.
On Friday, a meeting took place between the DHS, county public health department, county corporation counsel Courtney Graff, county and city law enforcement, Medford district administrator Pat Sullivan and the school district's attorney.
According to Krug, while isolating and quarantining at home remains the gold standard as far as preventative efforts to reduce the risk of spreading COVID-19 and other communicable diseases, the DHS has developed some alternatives and those were shared with Sullivan and the school district who put them in place.
"Mr. Sullivan is actively working on the suggestions," Krug said, noting that they met again on Monday and the school district is working with the health department as they move forward.
On Saturday parents in the school district received a text message from Sullivan stating: "This past week eleven total students in both the middle and high school, identified as close contacts chose not to quarantine. Most of these students are at the high school. These students/families were in communication with the school district, but did decide to attend school. While at school the students have all complied with school offi cials when asked to distance themselves from others. The school district continues to work with the Taylor County Health Department as well as local law enforcement about this situation."
"Mr Sullivan has been very proactive," Krug said of the working relationship between the school and the county in making the state's expectations work locally. She said there have been a lot of community partners working on this as well.
On Tuesday, Sullivan announced a plan that he will be bringing to the school board on November 29.
"I have been working with the Taylor County Health Department on a way to get kids back to school who are considered close contacts. This recommendation is agreeable to the health department," he stated.
Under the proposed plan: If a student/staff member is considered a close contact they can come to school as long as they wear a mask and are symptom free. The soonest they could stop wearing a mask would be on day eight, if they test negative on day six or seven.
If they do not want to test, they can come back right away, but they would have to wear a mask for ten days.
Only students with an IEP that states they cannot wear a mask would be exempt, no other waivers (religious or medical) would be accepted for students or employees. "In other words, if you do not want to wear a mask, you would stay home until day eight or day eleven," Sullivan stated.
Sullivan noted the recommendation is supported by the school district's attorney Shana Lewis.
One of the frustrations of many families has been the availability of testing in the community, with parents at recent board meetings noting they have had to travel long distances to get testing. Sullivan said he is working with county and state health officials to make testing for students easier.
"I am also working with the TCHD and the State of Wisconsin Health Department to set up a free COVID-19 testing program. In conjunction with Rib Lake and Gilman, we hope to provide opportunities for daily testing in one of our buildings," Sullivan said.
As of November 16, the school district reported 94 students quarantined at the high school with 11 students testing positive. At the middle school 110 students are quarantined with 10 testing positive. At the elementary school level, at Stetsonville Elementary School, there are 11 students quarantined and 1 who tested positive and at Medford Area Elementary School there 20 students quarantined and two who have tested positive. District wide as of Monday there is one staff member currently quarantined.
Countywide as of Tuesday there were 235 people in quarantine or isolation and six currently hospitalized. Since the start of the pandemic in 2020, there have been 47 deaths of county residents involving people who have tested positive.