Posted on
Medford Cooperative expands C-Store footprint in Phillips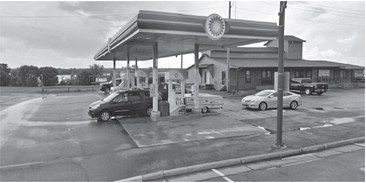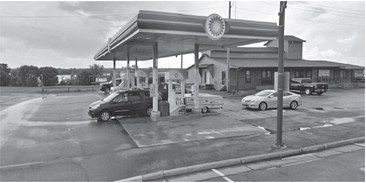 Medford Cooperative announced on Oct. 7 the purchase of the Ball Petroleum convenience store in Phillips.
This will increase Medford Cooperative's C-Store footprint, as well as provide new customers an opportunity to work with Medford Cooperative. This will provide further benefits to current customers with another option to earn patronage.
"First, we would like to recognize the Ball family for the business they built and shared with the Phillips community for over 45 years. Second, the acquisition of Ball Petroleum will include the Feed Mill Shoppes, which operated as Flambeau Feed Mill from 1945-1963. Being that we are a 110+ year old farmer's cooperative, we are excited to be a part of keeping that legacy alive. Third, with our Energy and Agriculture departments already servicing this area, it seemed to be a natural fit to add a C-Store. We are excited to welcome the employees of Ball Petroleum, as well as the Feed Mill Shoppes business owners - Constance Scott American Family Insurance; Jamie Blechschmidt Chiropractic; Sport Plus Physical Therapy; Dahlie Therapeutic Massage; and Jodi's Hair & Nails - into the Medford Cooperative family. This is an exciting step as it represents our commitment to growth and expansion of Medford Cooperative," stated Chris Piotrowski, Medford Cooperative General Manager.
"After 46 years of being part of the Phillips business community, 20 years as Ball Farm Supply and the last 27 years as Ball Petroleum, we are excited to announce the sale of our business to the Medford Cooperative. We would like to thank all of our customers for their support. We also would like to thank all of our employees, vendors and the local business community that has helped us through the years," commented Bonnie, Tami and Bill Ball.
Medford Cooperative looks forward to partnering with the Phillips area and non-profit partners that are integral to building and sustaining a strong community. The Company also looks forward to announcing a new community partnership shortly as we continue to ingrain ourselves within the community.
The team at Medford Cooperative is working closely with the team at Ball Petroleum to make sure this is a smooth transition for everyone involved. All employees of Ball Petroleum will be offered continued employment. The tentative closing date will be Monday, November 1, pending final approvals.